Cheerleaders
Cheerleader fanstasies may or may not include acrobatics, dance, and/or cheerleading. Common variations include slut cheerleader, cheerleader in bondage, kidnapped cheerleader, raped cheerleader, spanked/whipped/paddled/caned cheerleader, and lesbian encounter between cheerleader and cheerleading coach. Sometimes combined with school girl fantasies.
Schoolgirl fantasies involve varieties of school girl uniforms. Some popular ones include the short skirt and tight top, Japanese sailor uniforms, British schoolgirl uniforms, and British sissy boy school uniforms. Often combined with paddlings, spankings, whippings, canings, etc. Sometimes combined with cheerleader fantasies.

cheerleader pictures

pictures from the internet
source unknown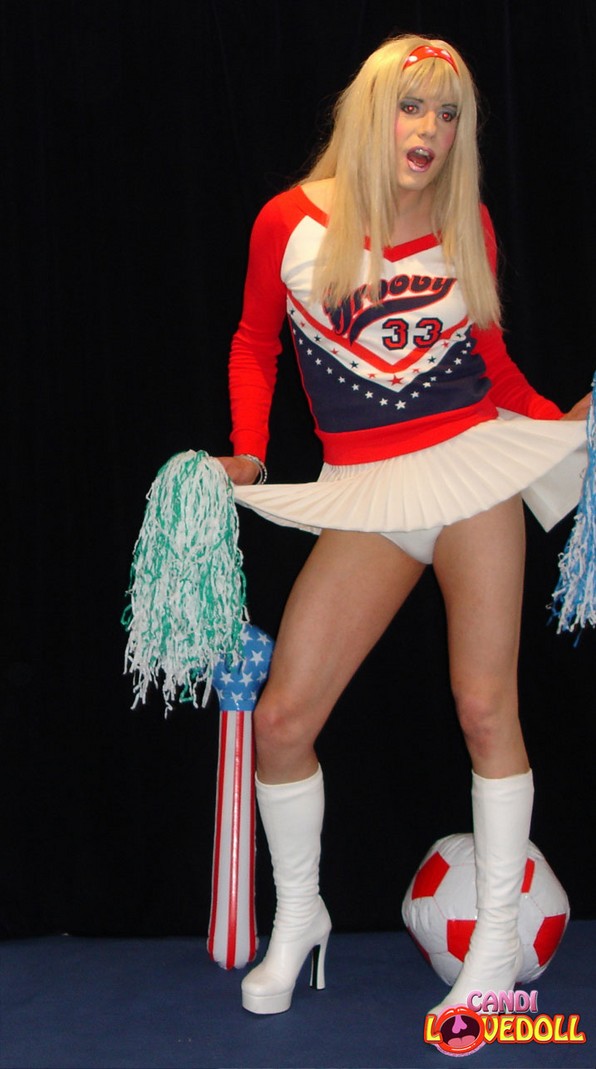 first experiences
Share your first cheerleader experience at contact00@RealSissySchool.com
Share cheerleader suggestions at contact00@RealSissySchool.com

cheerleader fiction stories


other
Copyright © 1999, 2000, 2001, 2002, 2003, 2004, 2012, 2020 RealSissySchool.com
Last Updated: May 14, 2020
Created: April 25, 2004
Author of this sissy lesson page: contact00@RealSissySchool.com
If you write, please label your message as "Sissy" to help separate it from SPAM (which gets tossed unread).