Nighties and night gowns
Nighties are bed clothing often worn by women. There are many different kinds. The two most common are baby doll nighties and night gowns.
Night gowns are full length gowns designed to be worn to bed. They are typically more sheer and sexy than evening gowns, and have a greater variety of designs.
Baby doll nighties extend to the waist or hips and often have lots of open cleavage.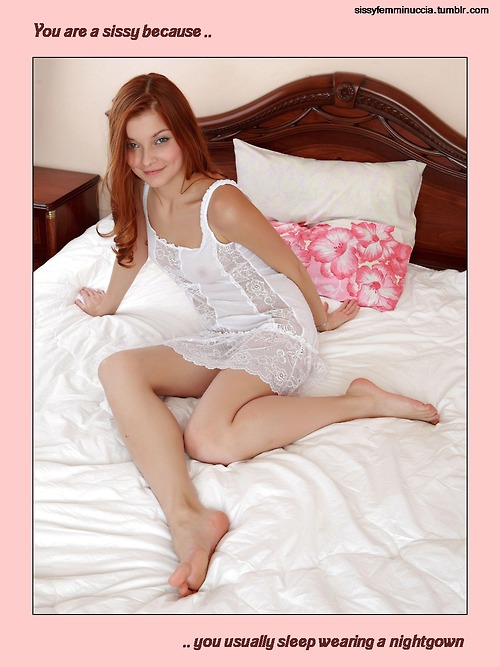 picture appears to be in the public domain
status unknown
Everlicking It's a great way to go to sleep feeling like a sexy girl and waking up feeling the same way. Some of you may wake up with stiff sissy clitties, that's okay you're a sissy in training still. Just rinse out any stains right away.

teddies

baby dolls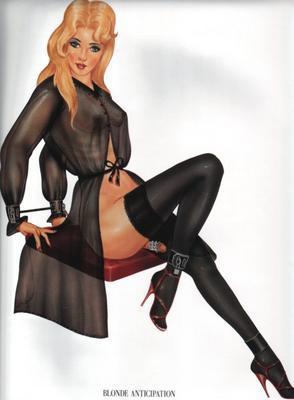 picture courtesy of femminilizzazioneforzata

Sissy Rules: "12. For bedtime, a nightgown or some other type of feminine nightie must be worn."—Karen from Sissy Rules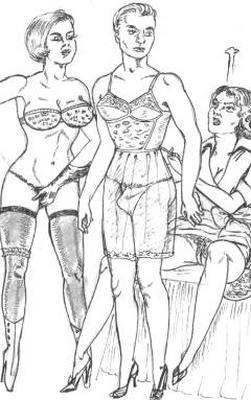 picture courtesy of femminilizzazioneforzata

first experiences
"My first nightie experience was after my first divorce. I bought a nice silk nightie and a robe to go with it. Once in bed I felt comfortable. Now that I am transgendering, I wear female clothing 24/7."—Mellanie; e-mail
Share your first nightie experience at contact00@RealSissySchool.com
Share nightie suggestions at contact00@RealSissySchool.com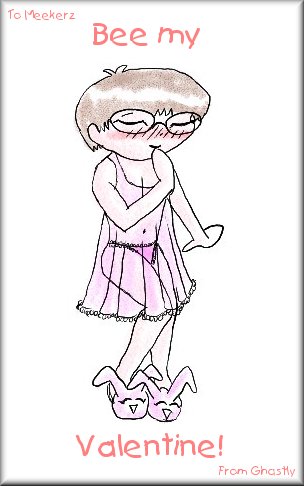 Bee my Valentine
A little valentine's day card I drew for Mika… well I drew it mostly to make Bee go ballistic. You know, I get so many e-mails from women telling me how cute Bee looks in female clothing that I'm surprised he doesn't take up crossdressing just to get the girls. Who knew? Who knew?
picture and text courtesy of Ghastly of Ghastly's Ghastly Comics

nighty bondage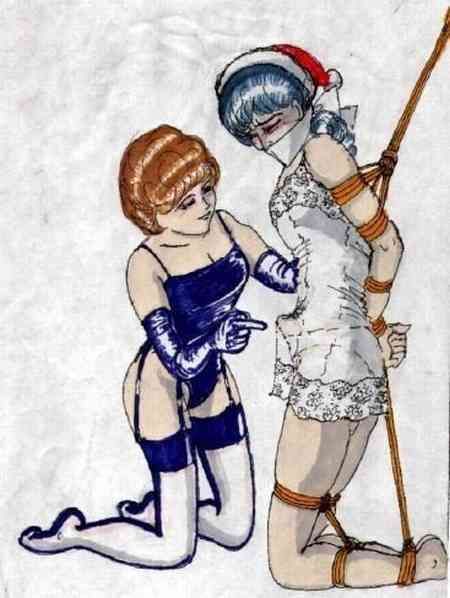 sissy bondage drawings


other
Copyright © 2004, 2005, 2006, 2013, 2020 RealSissySchool.com
Last Updated: May 14, 2020
Created: May 1, 2004
Based on material previously at AdultToyReviews.com
Author of this sissy lesson page: contact00@RealSissySchool.com
If you write, please label your message as "Sissy" to help separate it from SPAM (which gets tossed unread).