Corsets
Corsets are a very common fetish item for both transvestism and for BDSM. Variations include corselettes, waist clinchers, and bondage belts.
Transvestites wear corsets to help create a more feminine shape. Not only does the squeezing of the corset make the waist more narrow (and therefore more feminine), but it also proportionally makes the hips and breasts appear to be fuller and rounder and more feminine.
Corsets are sometimes also worn by women in the role of bondage mistress, an assoociation going back to bondage artwork of the early 1900s, a time when women still wore corsets as an ordinary everyday clothing item.
Corsets were at their greatest popularity in the late 1800s and early 1900s, especially in Great Britain.
Women of the time commonly fainted because tight corsets prevented the ability to take deep breaths. The claim was that women fainted because they were inferior physically and emotionally to men, completely ignoring the real culprit: fashion.
The fashion of the waspish waist and hourglass figure was so demanding that many women of the era caused serious and permanent harm to their bodies by over-tightening corsets. When corsets are tightened to much, they push around internal organs and can cause permanent damage to vital internal organs. In extreme cases, internal bleeding can result in death.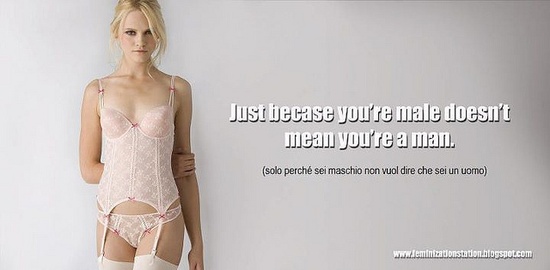 feel free to use for your blog or website
Everlicking Also, just because you're a girl doesn't mean you like guys.
Faith Grace And, just because you're a TGirl doesn't mean you like guys, either.

lacing up a corset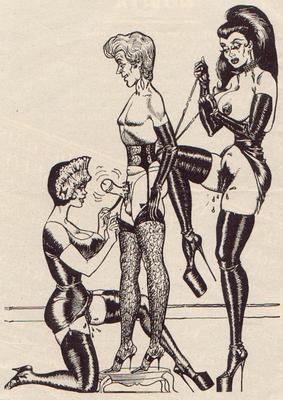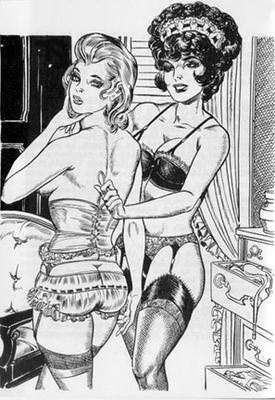 pictures courtesy of femminilizzazioneforzata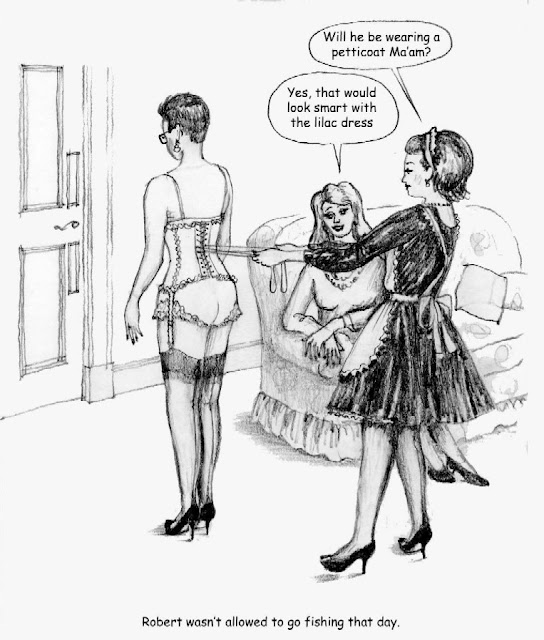 picture appears to be in the public domain
status unknown
Everlicking Corset for sissy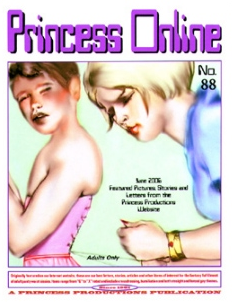 corset bondage

Sandra dresses up in her domme costume, but somehow she's always the one who gets tied up! —courtesy Trannies in Trouble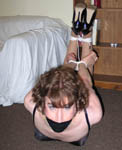 Sandra lounges in her corset and heels when she's attacked and subdued. First she's cleave gagged and tied, then later her abductor wraps black tape over her mouth, finally putting her in a hogtie to struggle helplessly. —courtesy Trannies in Trouble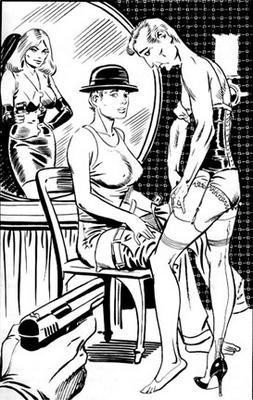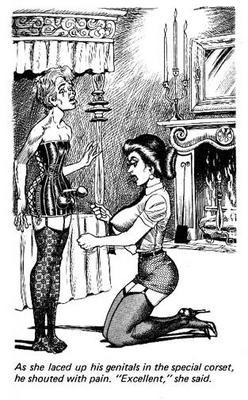 pictures courtesy of femminilizzazioneforzata

first corset experiences
"Mine was a leather home made version. Let me start to say at 14 I was very good with tools. I pretended to be making a leather tool-nail bag for carpenter work. The peice of leather I used was thin & flexible. Since I was a secert crossdress-transgender I was good with a needle & thread. The corset was simple but firm, it realy pulled me in, I guess I made the taper too small.
"I look back now thankful I experienced this treat at such a young age."—Robin; e-mail; 7 August 2005
Share your first corset experience at contact00@RealSissySchool.com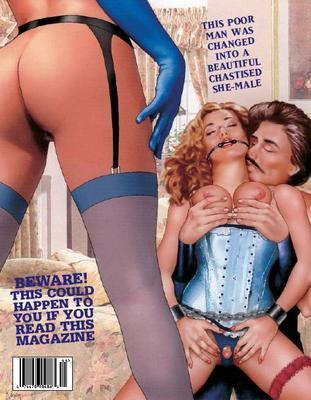 picture courtesy of femminilizzazioneforzata

corset experiences
Share corset suggestions at contact00@RealSissySchool.com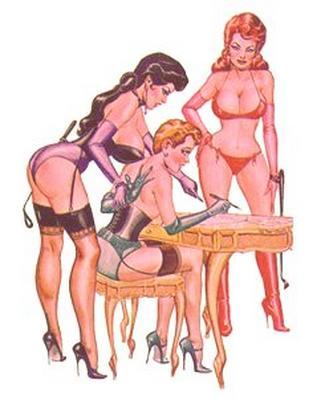 picture courtesy of femminilizzazioneforzata

corsets

waist cinchers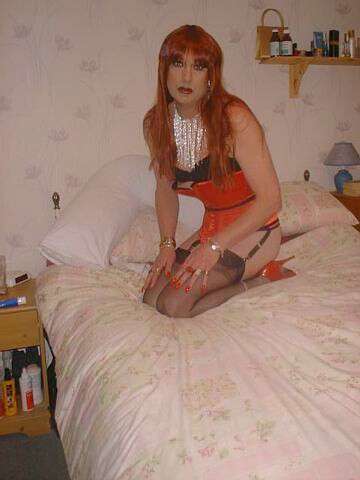 picture of Frankie in red corset posted to alt.sex.trans newsgroup by archiver@invalid.com

pictures from the internet
source unknown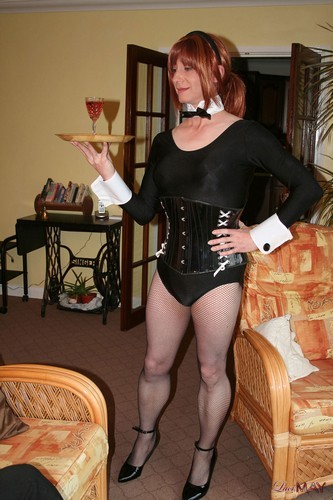 cuckold sissy crossdresser maid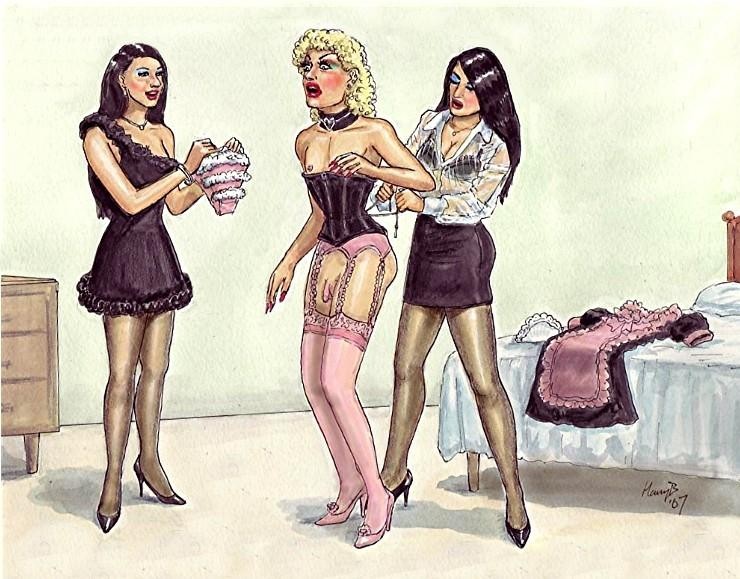 picture appears to be in the public domain
status unknown
Everlicking One more deep breath and we're done my pet. Then it's into those frilly panties and the maids uniform. You will be kneeling at the end of the bed ready to server your Mistress. Should we need anything as we play together all night.

message to wealthy business person
You have an interest in sissies. You are wealthy. You are good at business.
I am creative (very creative). I am good at generating web traffic. You have found this website because with literally no money, I have made this one of the top sissy websites in the world. Entirely legally. No stolen material.
Anything sex or fetish related is a highly competitive field. Businesses spend millions of dollars a year in this field without achieving the results I have.
I need to team up with a competent business person (male or female) who has an interest in sissies and can fund good work and can run a business so that it makes plenty of money. Not looking for a boyfriend or girlfriend, but someone who sees the potential here and has a plan and the funds to make a profit ethically. No pop-up ads. None of the things that are annoying. Good, decent, ethical business.
If you think you can help achieve these goals, send a real letter to Candy, PO Box 5237, Balboa Island, California 92662, USA.


complete table of contents listing all dolls

Gay and Lesbian Marriages in California

some of the sources on the web:

transvestite sites

premium sites

specialty sites

discount sites

general sites

Shopping through these links may result in a small percentage of your purchase helping keep this site on the web.
(Some of the sites have tricky rules, so we don't always get a percentage, but it can't hurt to try.).
[ home ] [ toy info ] [ sorted by color ] [ sorted by material ] [ rabbits ] [ butterflies ] [ remote control ] [ strap-on harnesses ] [ dildoes ] [ double dildoes ] [ glass dildoes ] [ hands and fists ] [ vibrators ] [ massagers ] [ sleeves ] [ eggs and bullets ] [ clitoral stimulators ] [ waterproof vibrators ] [ anal probes and butt plugs ] [ beads ] [ breast pumps and nipple exciters ] [ balls ] [ erotic jewelry ] [ cock rings ] [ bondage ] [ lubricants, oils, and creams ] [ barriers ] [ hygiene ] [ erotic clothing ] [ transvestite items ] [ kits ] [ artificial vaginas ] [ male masturbators ] [ dolls ] [ penis pumps ] [ novelties ] [ DVDs ] [ videos ] [ books ] [ words ]

other

Copyright © 1999, 2000, 2001, 2002, 2003, 2004, 2005, 2006, 2012, 2013 RealSissySchool.com
Last Updated: June 21, 2013
Created: April 25, 2004
Based on material previously at AdultToyReviews.com
Author of this sissy lesson page: contact00@RealSissySchool.com
If you write, please label your message as "Sissy" to help separate it from SPAM (which gets tossed unread).

[ home ] [ toy info ] [ sorted by color ] [ sorted by material ] [ rabbits ] [ butterflies ] [ remote control ] [ strap-on harnesses ] [ dildoes ] [ double dildoes ] [ glass dildoes ] [ hands and fists ] [ vibrators ] [ massagers ] [ sleeves ] [ eggs and bullets ] [ clitoral stimulators ] [ waterproof vibrators ] [ anal probes and butt plugs ] [ beads ] [ breast pumps and nipple exciters ] [ balls ] [ erotic jewelry ] [ cock rings ] [ bondage ] [ lubricants, oils, and creams ] [ barriers ] [ hygiene ] [ erotic clothing ] [ transvestite items ] [ kits ] [ artificial vaginas ] [ male masturbators ] [ dolls ] [ penis pumps ] [ novelties ] [ DVDs ] [ videos ] [ books ] [ words ]