Makeup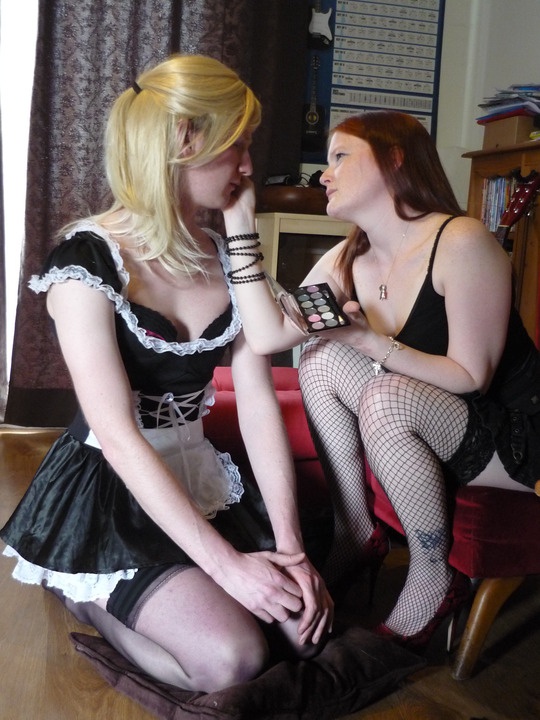 picture appears to be in the public domain
status unknown
Everlicking

general principles
Make-up is one of the most important factors in presenting a "passable" image — that is, being able to pass as an actual woman.
The first step for men is covering up and camouflaging any physical traits that identify you as a man. Once you achieve a blank, androgynous canvas you can use any of the make-up techniques used by women.
Male traits to be covered up or camouflaged include: prominent Adam's apple, thicker eye brows, large nose, less defined cheek bones, thinner lips, and facial hair.
Once you have achieved a blank canvas, you can layer on additional make-up to create any feminine look you desire.
As you experiment with make-up, remember to take photographs of each attempt. You can analyze the photographs and figure out what needs to be fixed, as well as compare different looks to see which one works best for your face and feminine image.
It is best to make one change at a time rather than flailing about with wildly different looks. With one change at time, you can see if you have improved and have a better idea about what step to take next.
Keep notes of what you have tried, what works, and what doesn't work.
With patience you can achieve a very realistic feminine appearance.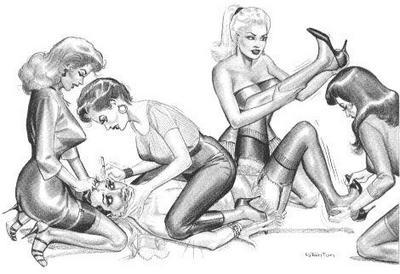 picture courtesy of femminilizzazioneforzata

make-up time limits
Make-up does become too old to use. The following are the reasonable limits on the lifetime of major kinds of make-up. When any item approaches the end of its life, throw it away.
Lipstick: 1 year
Lipliner: 2 years
Lip gloss: 18-24 months
Oil-free foundation: 1 year
Cream or compact foundation: 18 months
Concealer: 18 months
Powder: 2 years
Blush and bronzer: 2 years
Cream blush: 12-18 months
Eye shadow (powder): 2 years
Eye shadow (cream): 12-18 months
Eyeliner: 6 months
Mascara: 3 months
Nail polish: 1-2 years

celebrity make-up
Venus Williams, a women's tennis player and world traveller, was asked to name three things that she must always have with her.
Her answer was: "A good book, my iPod, and well, I don't have to include tennis rackets, do I? That's a given, right? OK, and my emergency makeup kit. Or is that a given too?" 3 September 2005

summer make-up
For a quick natural look, sweep blush on the cheekbones, apply eyeliner to the root of the lashes, apply a sweep mascara, and apply sheer lipstick.
For a summer bronze look, you can mix bronze gel into your normal foundation, according to Tim Quinn, face designer for Giorgio Armani Cosmetics.

make up remover
"Make Up Remover "In a hurry. A few wipes and your make-up will be completely removed. No water necessary. This package of 20 sheets fits neatly in your purse." —Design Hers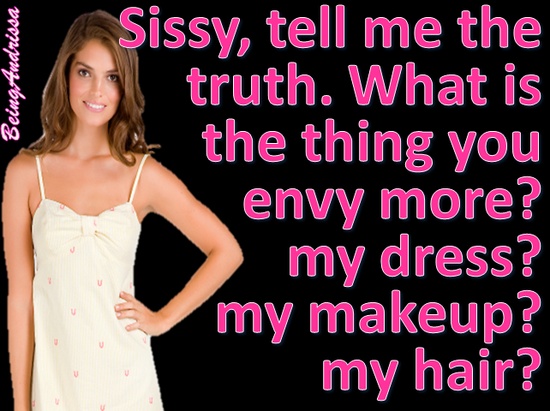 picture appears to be in the public domain
status unknown
Everlicking

first experiences
"Hi. I'm Paulina;
"I plucked my eyebrows so thin that they can't be hidden. They are thinner and have a higher arch than most girls. I went to Khols to buy some panties, bras, and a new mini skirt and got looks from everyone with my eyebrows so thin and carrying the most feminime clothes they sell. I was scared but didn't care as I am a hopeless Sissy.
"Thanks for your Sissy tips"—Paulina; e-mail
Share your first makeup experience at contact00@RealSissySchool.com

make-up experiences
Share your make-up experiences and suggestions at contact00@RealSissySchool.com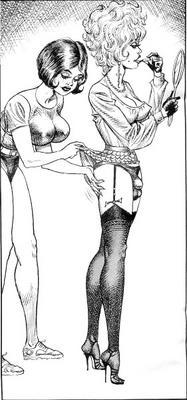 picture courtesy of femminilizzazioneforzata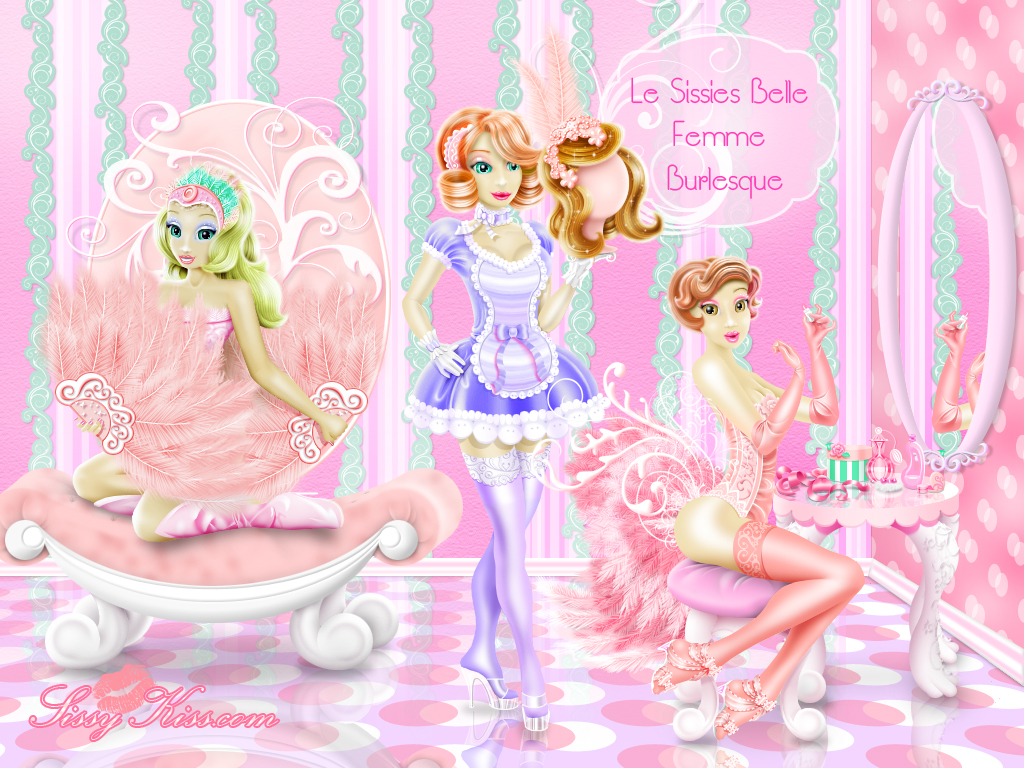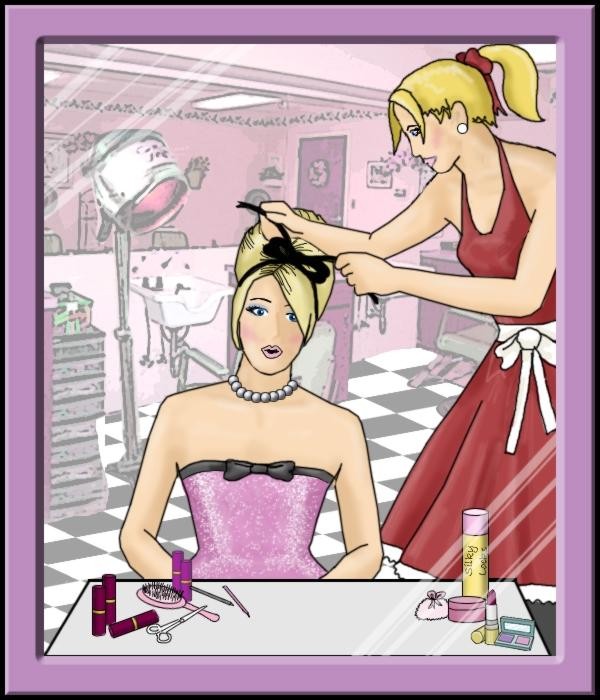 picture appears to be in the public domain
status unknown
Everlicking She will be the prettiest sissy at the ball tonight when I finish working my magic on her. asdf

message to wealthy business person
You have an interest in sissies. You are wealthy. You are good at business.
I am creative (very creative). I am good at generating web traffic. You have found this website because with literally no money, I have made this one of the top sissy websites in the world. Entirely legally. No stolen material.
Anything sex or fetish related is a highly competitive field. Businesses spend millions of dollars a year in this field without achieving the results I have.
I need to team up with a competent business person (male or female) who has an interest in sissies and can fund good work and can run a business so that it makes plenty of money. Not looking for a boyfriend or girlfriend, but someone who sees the potential here and has a plan and the funds to make a profit ethically. No pop-up ads. None of the things that are annoying. Good, decent, ethical business.


complete table of contents listing all dolls

Gay and Lesbian Marriages in California

some of the sources on the web:

transvestite sites

premium sites

specialty sites

discount sites

general sites

Shopping through these links may result in a small percentage of your purchase helping keep this site on the web.
(Some of the sites have tricky rules, so we don't always get a percentage, but it can't hurt to try.).
[ home ] [ toy info ] [ sorted by color ] [ sorted by material ] [ rabbits ] [ butterflies ] [ remote control ] [ strap-on harnesses ] [ dildoes ] [ double dildoes ] [ glass dildoes ] [ hands and fists ] [ vibrators ] [ massagers ] [ sleeves ] [ eggs and bullets ] [ clitoral stimulators ] [ waterproof vibrators ] [ anal probes and butt plugs ] [ beads ] [ breast pumps and nipple exciters ] [ balls ] [ erotic jewelry ] [ cock rings ] [ bondage ] [ lubricants, oils, and creams ] [ barriers ] [ hygiene ] [ erotic clothing ] [ transvestite items ] [ kits ] [ artificial vaginas ] [ male masturbators ] [ dolls ] [ penis pumps ] [ novelties ] [ DVDs ] [ videos ] [ books ] [ words ]

other

Copyright © 1999, 2000, 2001, 2002, 2003, 2004, 2005, 2006, 2008, 2012, 2013 RealSissySchool.com
Last Updated: May 30, 2013
Created: November 9, 2012
Based on material previously at AdultToyReviews.com
Author of this sissy lesson page: contact00@RealSissySchool.com
If you write, please label your message as "Sissy" to help separate it from SPAM (which gets tossed unread).