Crossdressing Dress Gallery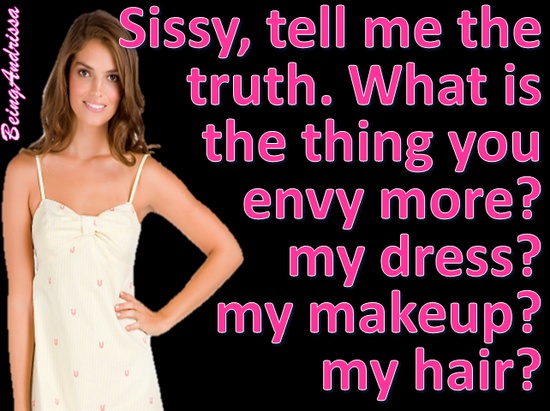 picture appears to be in the public domain
status unknown
Everlicking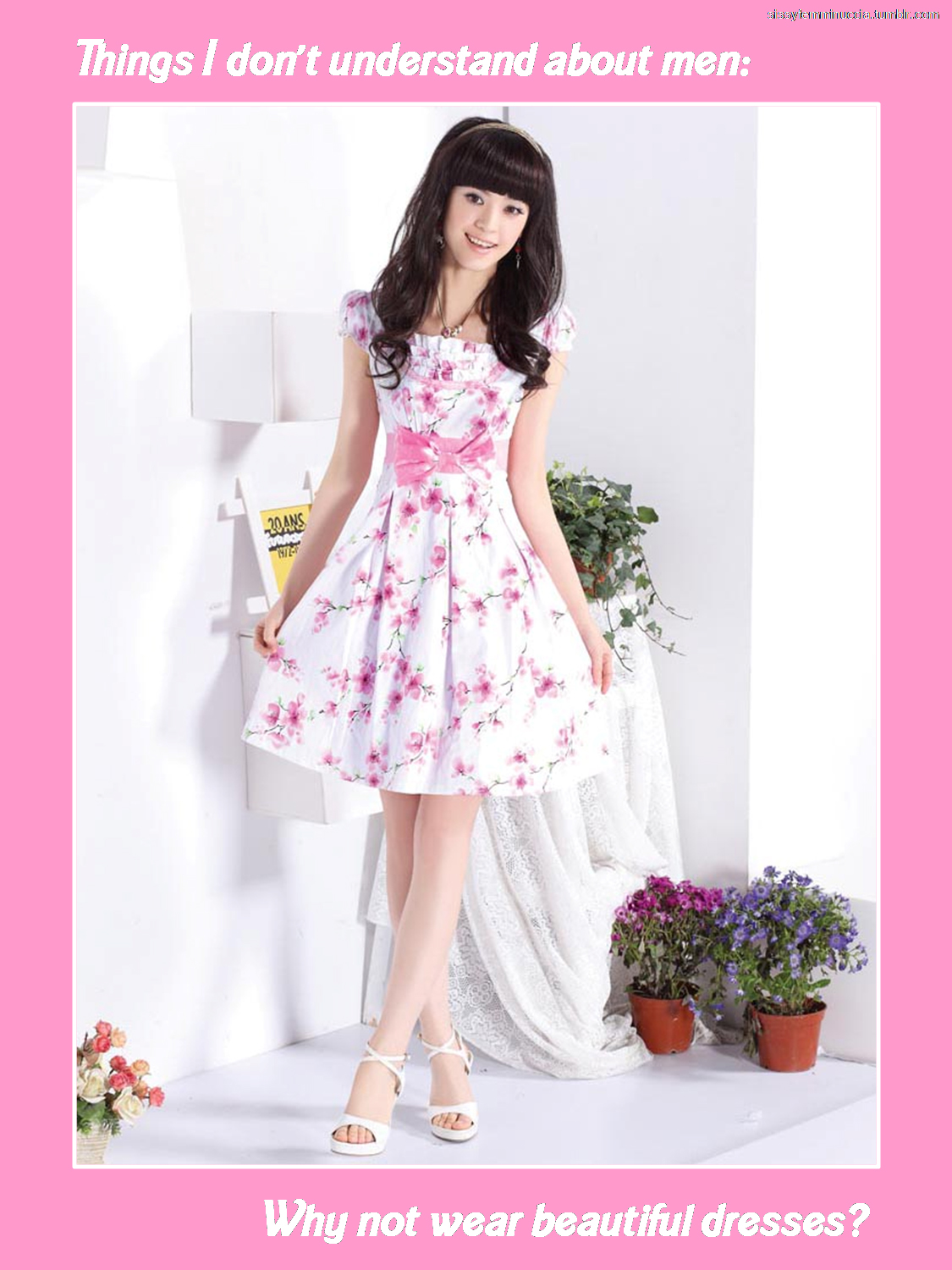 picture appears to be in the public domain
status unknown
Everlicking They are so much prettier and much more comfy than men's restrictive clothes
Mikka Swenson I agree!
by color of dress: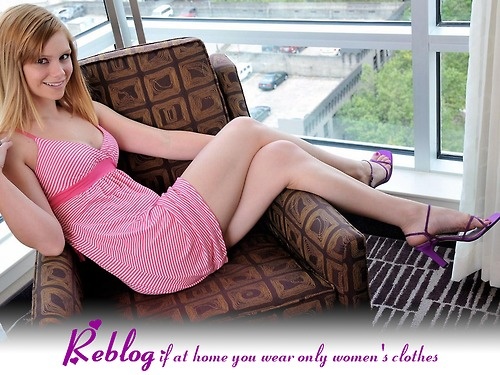 picture appears to be in the public domain
status unknown
Everlicking Most of the time at least....
Faith Grace Not just at home, everywhere!
Eve Longing I'd get you out of your dress if I got you in my bedroom .. giggle


other
Copyright © 2012, 2013 RealSissySchool.com
Last Updated: June 20, 2013
Created: October 17, 2012
Author of this sissy lesson page: DressGallery@RealSissySchool.com
If you write, please label your message as "Sissy" to help separate it from SPAM (which gets tossed unread).