Sissy Strippers
The stripper is a common pre-sex sissy activity.



Life's no waltz for one exotic dancer-coed
by Lillian Peterson
[Lillian Peterson is a pseudonym for a female undergraduate student of the University of California, Irvine, and a resident of Newport Beach.]
ORANGE COUNTY, California—Under the red lights in a smoke-filled room, "Star" struts across the stage in five-inch heels and nothing else. While most students are asleep by midnight, Star is straddling men's laps for tips until 2 a.m. in a local strip club. A full-time student at a U.C. campus, Star has discovered exotic dancing as a temporary solution to her financial difficulties. Difficult economic times make for difficult personal choices.
California's unemployment is currently the highest in the nation [this article is from 1993], industry is leaving the state in record numbers, and state support of higher education continues to plummet. College tuition is going through the roof, and yet, there are fewer and fewer jobs available to make ends meet for students putting themselves through school.
Students are dealing with the problem of rising tuition and housing costs in a myriad of ways. Many are going to school part-time and working full-time, taking longer to be graduated as a result. Some students have put off the dream of attending college altogether, opting for any job that the market will offer. Problem is there aren't many jobs available for unskilled 18 to 23 year olds, especially jobs that earn enough for a student to pay the rising expenses of a college education and have time left over for serious study.
In this stark economic climate, some daring and determined women have found an incredible market for exotic dancing in California.
Exotic dancing takes many forms in Los Angeles and Orange Counties. There are bikini contests where the girls dance on stage in string bikinis earning votes toward prize money. These contests are usually held in bars and are highly competitive; the odds of winning much money at such events are slim. Women who prefer financial fortune usually work in strip clubs or "theaters". These clubs vary in degrees of modesty, from bikini-clad to totally nude dancing. More modest establishments, such as topless and bikini clubs, usually serve liquor, preventing women under 21 from working there. This minimum-age requirement means younger women usually end up dancing in the "totally-nude" theaters.
The "theaters" have a stage on which women strut their stuff. Each woman brings a new scent of perfume waifing over the customers sitting near by. Many women wear costumes to match their songs or mood. A heavy rap song might require a chain or patent-leather costume, while a techno song might yield black and florescent pink tiger stripes. In between stage performances, the dancers can either sit with the customers and order drinks or hustle "tables dances".
What transpires at a table dance varies with the dancer and with the size of the gratuity. Star tends to wrap her legs around the customer's head while caressing her various body parts. Summer, a bustier dancer, kneels in between the customer's legs, holds her cleavage together and makes seductive eye contact. Angie does a hand stand over her customers, while simultaneously stroking her inner thigh. A few of the shorter dancers straddle their legs around the customer's laps and gyrate to the beat of the music. The price for a table dance, lasting about 3 minutes, varies from $10 to $20; any extra tipping can increase the allusion to (and illusion of) intimacy. Most of the money made at such establishments comes from table dancing.
For a student who is daring and uninhibited, exotic dancing can be adream job. Students can arrange their own work schedule to coincide with study needs and an average dancer can earn from $250 to $400 a night. Since dancers are independent contractors, they earn only what they make in tips. In some clubs women actually pay the owners for the opportunity to dance. Just how much a dancer makes is dependent upon her looks, personality, salespersonship, and the owner's "take" of the evening's transactions.
The biggest drawback to exotic dancing is the social stigma attached to it. An exotic dancer can hide her job while she is at school, but this can isolate her from peers and teachers. Moreover, many dancers cannot keep their dancing identity separate from their student-self and find it difficult to concentrate on homework. Often a dancer finds herself caught in different circles of lies about her true job.
More damaging that social distance is psychological withdrawal. Psychologists argue that these women are learning to become emotionally detached. Star admits that she daydreams while table dancing. Dancers will become detached from their emotional needs, say psychologists, whenever an awkward situation arises.
In my experience, somewhere between 25 to 35 percent of the dancers at nude theaters are college students. Some dancers already have a separate career in an office, but dance to enhance their paycheck.
Exotic dancing certainly isn't for everyone; it's certainly not for the modest or shy. However, for those women who seek challenges in life, dancing is a real-life adventure. Besides the benefits of working fewer days for a lot more money, the job can be exciting. It is one of the few jobs (aside from holding elected office) where a person can meet hoodlums, rock singers, and lawyers all in the same room. It may even be a great learning experience on how to interact with people. Star has learned to communicate better and how to project a positive self-image.
Say what you might about the morality of such an endeavor; dancers have heard it all, including my favorite, "What's a nice girl like you doing wokring in a place like this?" In moments of honesty, I say, "It pays my tuition." In the bleak economic climate, exotic dancing is one of the best-paying jobs available for a financially burdened and earnest student.




stripper experiences
Share stripper suggestions and experiences at contact00@RealSissySchool.com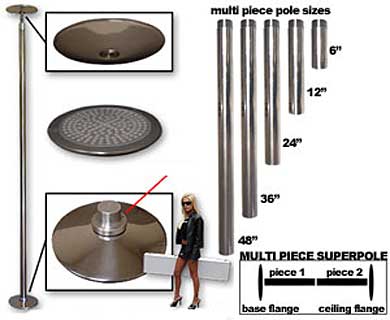 message to wealthy business person
You have an interest in sissies. You are wealthy. You are good at business.
I am creative (very creative). I am good at generating web traffic. You have found this website because with literally no money, I have made this one of the top sissy websites in the world. Entirely legally. No stolen material.
Anything sex or fetish related is a highly competitive field. Businesses spend millions of dollars a year in this field without achieving the results I have.
I need to team up with a competent business person (male or female) who has an interest in sissies and can fund good work and can run a business so that it makes plenty of money. Not looking for a boyfriend or girlfriend, but someone who sees the potential here and has a plan and the funds to make a profit ethically. No pop-up ads. None of the things that are annoying. Good, decent, ethical business.


complete table of contents listing all dolls


some of the sources on the web:

transvestite sites

premium sites

specialty sites

discount sites

general sites

Shopping through these links may result in a small percentage of your purchase helping keep this site on the web.
(Some of the sites have tricky rules, so we don't always get a percentage, but it can't hurt to try.).
[ home ] [ toy info ] [ sorted by color ] [ sorted by material ] [ rabbits ] [ butterflies ] [ remote control ] [ strap-on harnesses ] [ dildoes ] [ double dildoes ] [ glass dildoes ] [ hands and fists ] [ vibrators ] [ massagers ] [ sleeves ] [ eggs and bullets ] [ clitoral stimulators ] [ waterproof vibrators ] [ anal probes and butt plugs ] [ beads ] [ breast pumps and nipple exciters ] [ balls ] [ erotic jewelry ] [ cock rings ] [ bondage ] [ lubricants, oils, and creams ] [ barriers ] [ hygiene ] [ erotic clothing ] [ transvestite items ] [ kits ] [ artificial vaginas ] [ male masturbators ] [ dolls ] [ penis pumps ] [ novelties ] [ DVDs ] [ videos ] [ books ] [ words ]

other
Copyright © 2005 RealSissySchool.com
Last Updated: December 24, 2005
Created: November 14, 2005
Based on material previously at AdultToyReviews.com
Author of this sissy lesson page: contact00@RealSissySchool.com
If you write, please label your message as "Sissy" to help separate it from SPAM (which gets tossed unread).