Harley Quinn
Harley Quinn fanstasies often involve cosplay.

information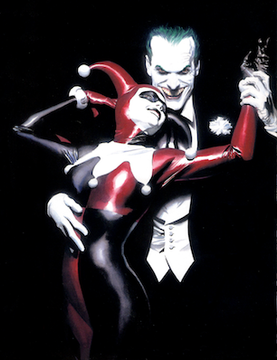 Harley Quinn with the Joker on the cover of Batman: Harley Quinn. Art by Alex Ross.
Harley Quinn (Dr. Harleen Frances Quinzel) is a fictional character appearing in media published by DC Entertainment. Created by Paul Dini and Bruce Timm to serve as a new supervillain and a romantic interest for the Joker in Batman: The Animated Series in September 1992, she was later adapted into DC Comics' Batman comic book canon, beginning with The Batman Adventures #12 (September 1993). —Wikipedia
Harley Quinn is a frequent accomplice and lover of the Joker, who was her patient when she worked as an intern psychologist at Gotham City's Arkham Asylum. Her alias is a play on the name "Harlequin", a character that originated in commedia dell'arte. She has also teamed up with fellow villains Poison Ivy and Catwoman, the trio being known as the Gotham City Sirens; Ivy is a close friend and occasional girlfriend of Harley. Since The New 52 comics, she has been depicted as an antihero and a recurring core member of the Suicide Squad who has left her abusive relationship with the Joker behind. —Wikipedia
Originally voiced by Arleen Sorkin in the DC animated universe, she has since appeared in various other DC projects voiced by actors such as Tara Strong, Hynden Walch, Laura Bailey, Jenny Slate, Melissa Rauch, Laura Post, and Kaley Cuoco; the latter provided the character's voice in her own animated series. Harley Quinn made her live-action cinematic debut in the 2016 DC Extended Universe film Suicide Squad, portrayed by Margot Robbie who reprised her role in Birds of Prey (2020) and will next appear in The Suicide Squad (2021). —Wikipedia

costumes

pictures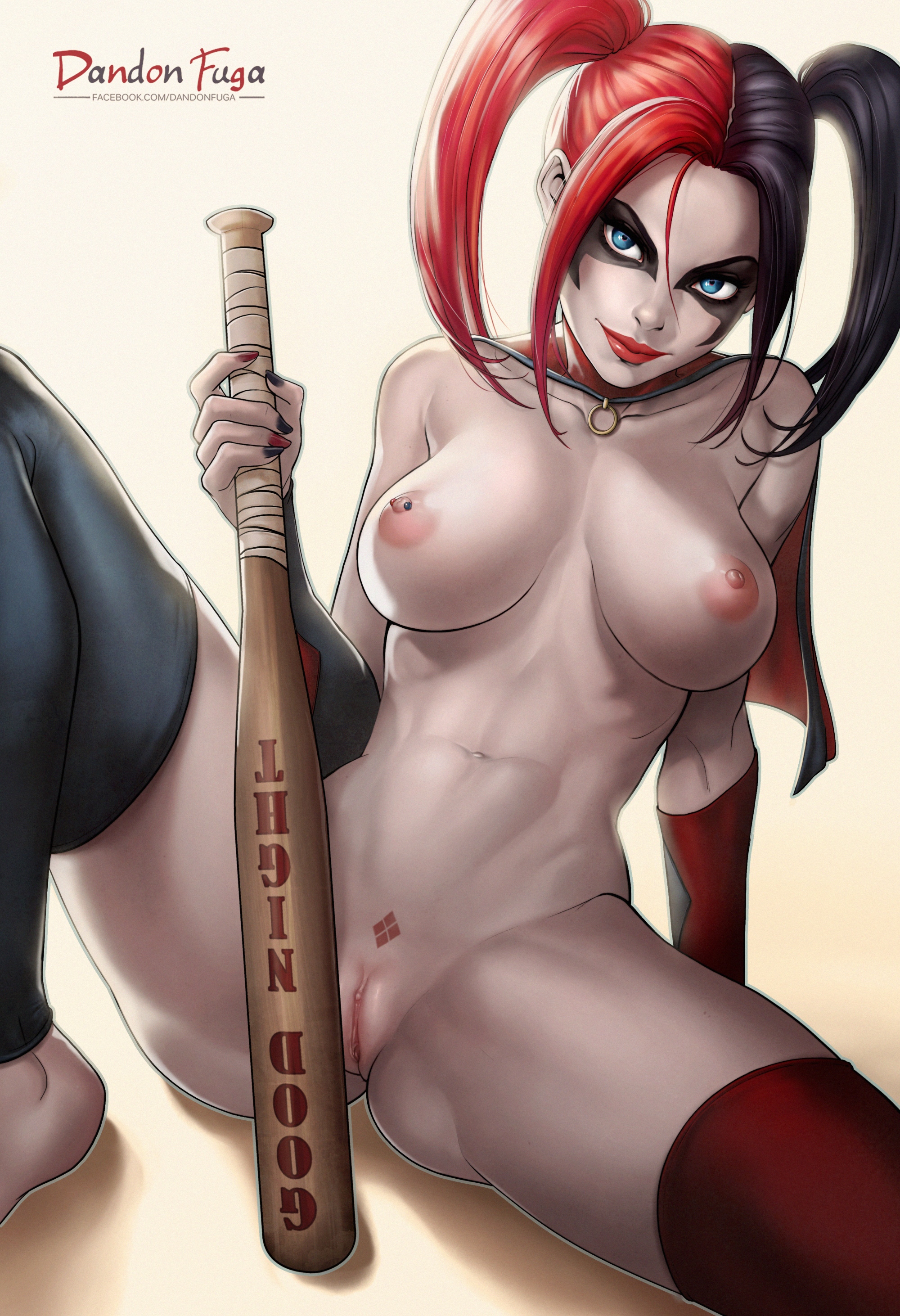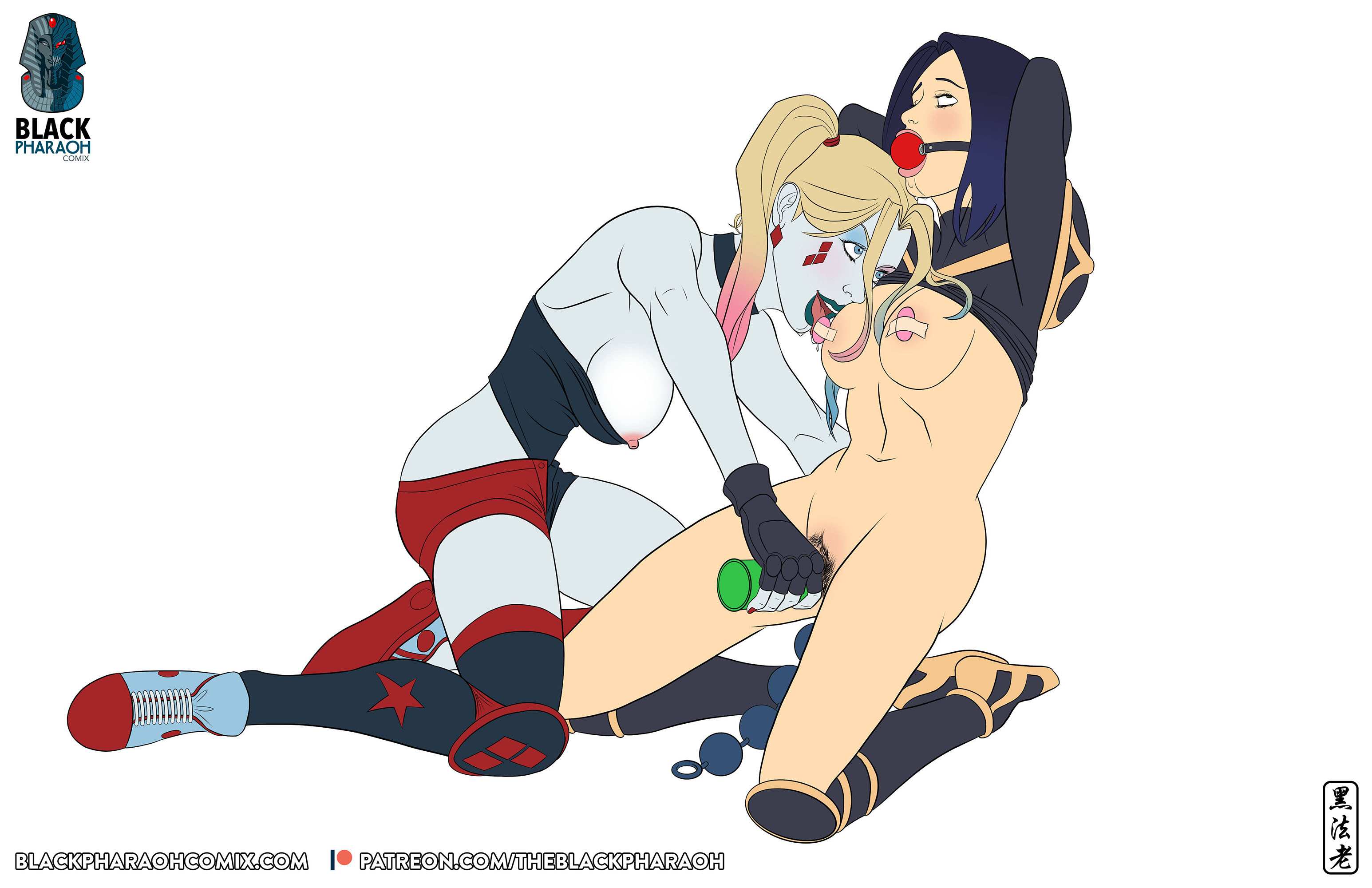 message to wealthy business person
You have an interest in sissies. You are wealthy. You are good at business.
I am creative (very creative). I am good at generating web traffic. You have found this website because with literally no money, I have made this one of the top sissy websites in the world. Entirely legally. No stolen material.
Anything sex or fetish related is a highly competitive field. Businesses spend millions of dollars a year in this field without achieving the results I have.
I need to team up with a competent business person (male or female) who has an interest in sissies and can fund good work and can run a business so that it makes plenty of money. Not looking for a boyfriend or girlfriend, but someone who sees the potential here and has a plan and the funds to make a profit ethically. No pop-up ads. None of the things that are annoying. Good, decent, ethical business.


complete table of contents listing all dolls


Gay and Lesbian Marriages in California

some of the sources on the web:

transvestite sites

premium sites

specialty sites

discount sites

general sites

Shopping through these links may result in a small percentage of your purchase helping keep this site on the web.
(Some of the sites have tricky rules, so we don't always get a percentage, but it can't hurt to try.).
[ home ] [ toy info ] [ sorted by color ] [ sorted by material ] [ rabbits ] [ butterflies ] [ remote control ] [ strap-on harnesses ] [ dildoes ] [ double dildoes ] [ glass dildoes ] [ hands and fists ] [ vibrators ] [ massagers ] [ sleeves ] [ eggs and bullets ] [ clitoral stimulators ] [ waterproof vibrators ] [ anal probes and butt plugs ] [ beads ] [ breast pumps and nipple exciters ] [ balls ] [ erotic jewelry ] [ cock rings ] [ bondage ] [ lubricants, oils, and creams ] [ barriers ] [ hygiene ] [ erotic clothing ] [ transvestite items ] [ kits ] [ artificial vaginas ] [ male masturbators ] [ dolls ] [ penis pumps ] [ novelties ] [ DVDs ] [ videos ] [ books ] [ words ]

other

Copyright © 2020 RealSissySchool.com
Last Updated: May 9, 2020
Created: May 8, 2020
Author of this sissy lesson page: contact00@RealSissySchool.com
If you write, please label your message as "Sissy" to help separate it from SPAM (which gets tossed unread).