Power Girl
Power Girl fanstasies often involve cosplay.

information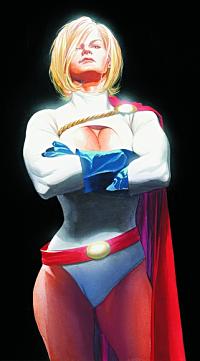 Power Girl, from Justice Society of America #9 (November 2007).
Art by Alex Ross.
Power Girl, also known as Kara Zor-L and Karen Starr, is a fictional DC Comics superheroine, making her first appearance in All Star Comics #58 (January/February 1976). Power Girl is the cousin of DC's flagship hero Superman, but from an alternative universe in the fictional multiverse in which DC Comics stories are set. Originally hailing from the world of Earth-Two, first envisioned as the home of DC's wartime heroes as published in 1940s comic books, Power Girl becomes stranded in the main universe where DC stories are set, and becomes acquainted with that world's Superman and her own counterpart, Supergirl. —Wikipedia
In common with Supergirl's origin story, she is the daughter of Superman's aunt and uncle and a native of the planet Krypton. The infant Power Girl's parents enabled her to escape the destruction of her home planet by placing her in a rocket ship. Although she left the planet at the same time that Superman did, her ship took much longer to reach Earth-Two. On Earth, as with other Kryptonians, Power Girl discovered she possessed abilities like super strength, flight, and heat vision, using which she became a protector of innocents and a hero for humanity. Though the specifics of how vary over subsequent retellings, Power Girl is later stranded on another Earth when a cosmic crisis affects her home of Earth-Two, and later carves out a separate identity for herself from her dimensional counterpart Supergirl once they are forced to coexist. —Wikipedia
Though they are biologically the same person, Power Girl behaves as an older, more mature, and more level-headed version of Supergirl, with a more aggressive fighting style. She also adopts a different secret identity from her counterpart. These changes are reflected in their differing costumes and superhero names as well; Power Girl sports a bob of blond hair; wears a distinctive white, red, and blue costume with a cleavage-displaying cutout. The name Power Girl reflects that she chooses not to be seen as a derivative of Superman, but rather her own hero and this choice is reflected in the strong independent attitude of the character. Over various decades, Power Girl has been depicted as a member of superhero teams such as the Justice Society of America, Infinity, Inc., Justice League Europe, and the Birds of Prey. —Wikipedia
Power Girl's origin has gone through revisions, but over time has reverted to her original conception as the Supergirl of Earth-Two. The 1985 limited series Crisis on Infinite Earths eliminated Earth-Two from history, causing her to be retconned as the granddaughter of an Atlantean sorcerer known as Arion. This was an unpopular change and writers depicted the revised Power Girl inconsistently. The 2005-2006 Infinite Crisis limited series then restored her status as a refugee from the Krypton of the destroyed Pre-Crisis Earth-Two universe. Following DC's 2011 "Flashpoint" storyline and New 52 reboot, Power Girl's origin was retold as the Supergirl of "Earth 2", cousin and adopted daughter of Superman, who during evil Fourth World New God Darkseid's invasion of Earth 2 becomes stranded in the main continuity of Earth 0, subsequently adopting the name Power Girl to hide her true identity. She returned to her source Earth in the story Earth 2: World's End (2014Ð2015). —Wikipedia

costumes

pictures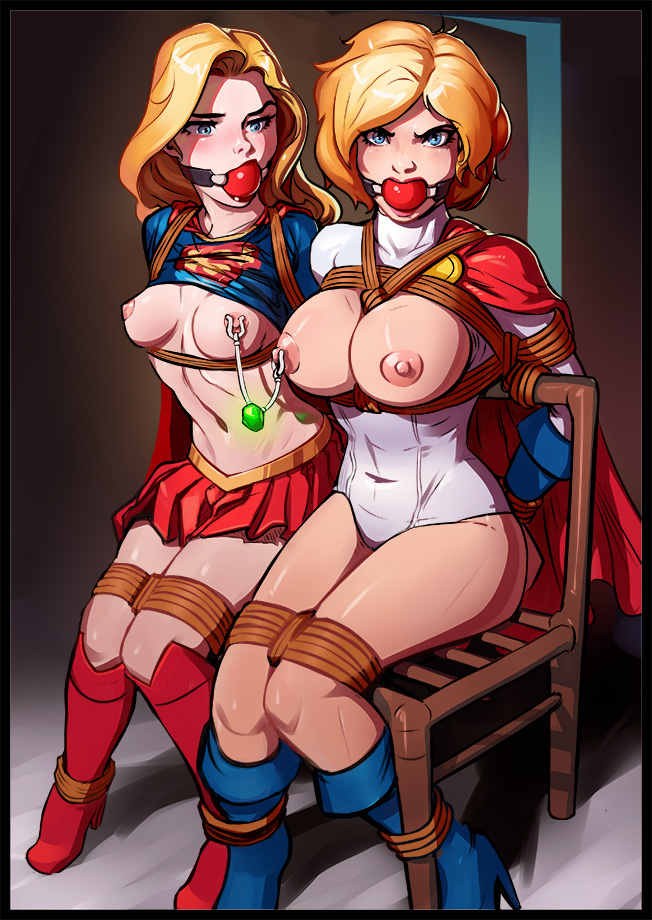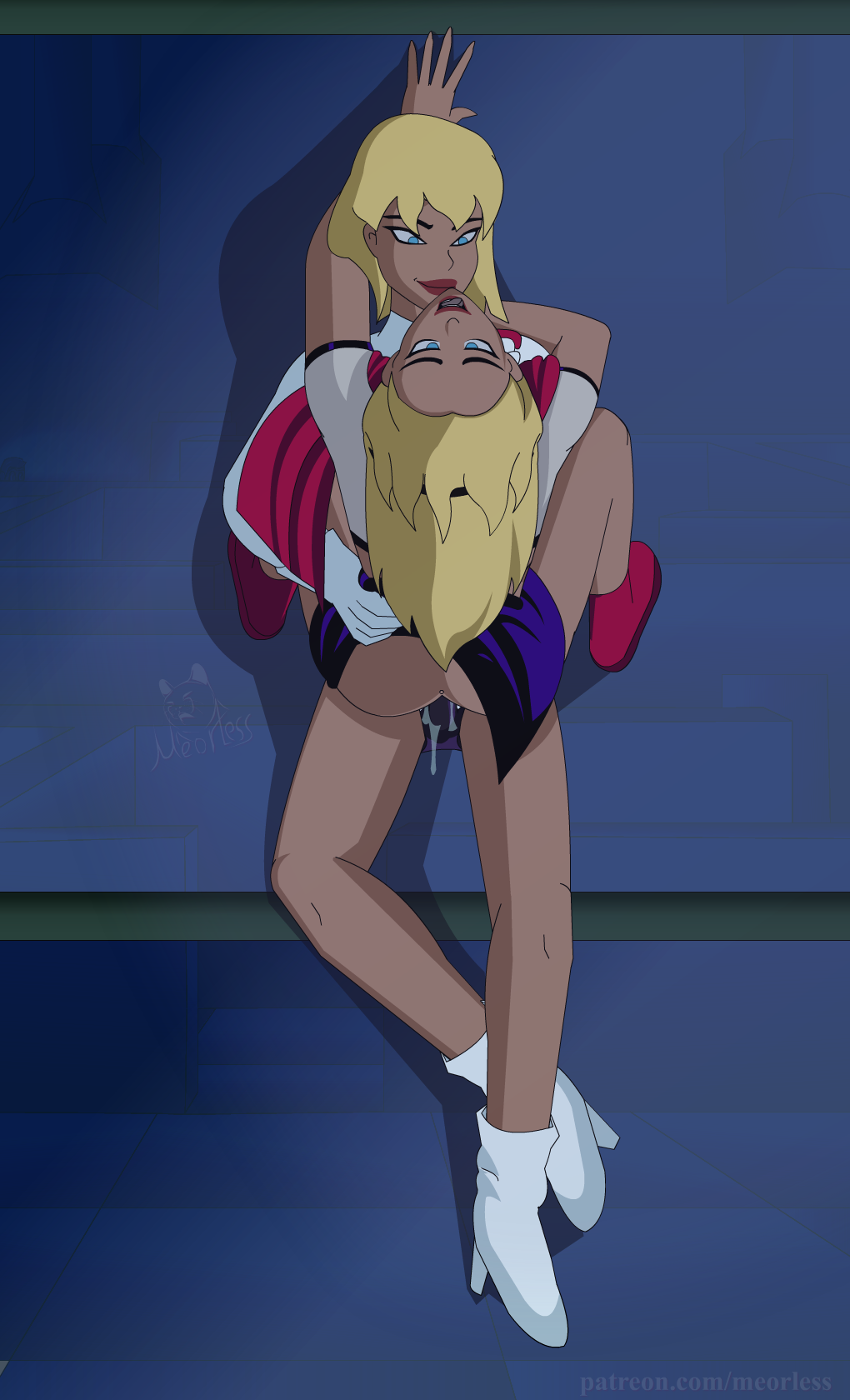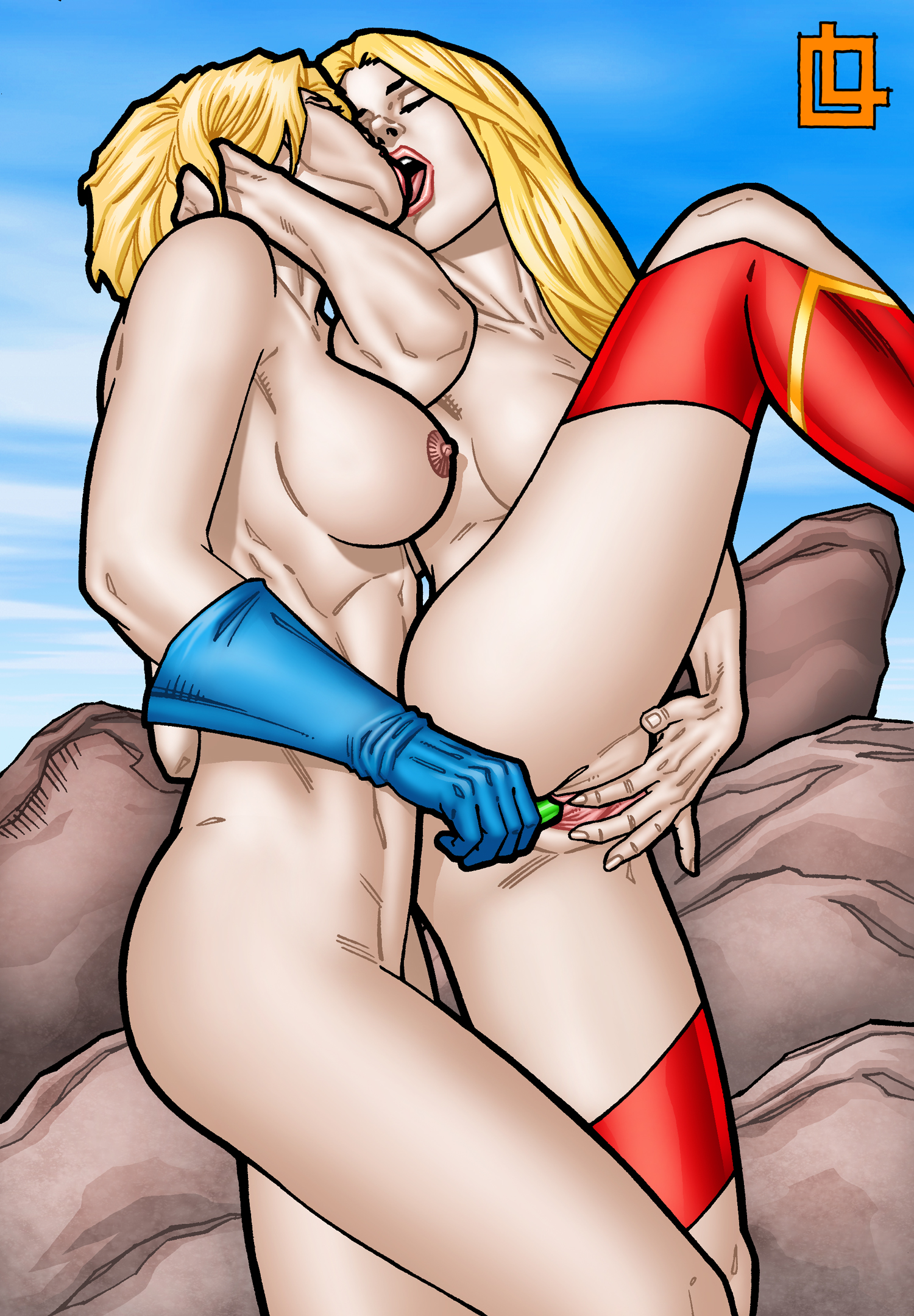 message to wealthy business person
You have an interest in sissies. You are wealthy. You are good at business.
I am creative (very creative). I am good at generating web traffic. You have found this website because with literally no money, I have made this one of the top sissy websites in the world. Entirely legally. No stolen material.
Anything sex or fetish related is a highly competitive field. Businesses spend millions of dollars a year in this field without achieving the results I have.
I need to team up with a competent business person (male or female) who has an interest in sissies and can fund good work and can run a business so that it makes plenty of money. Not looking for a boyfriend or girlfriend, but someone who sees the potential here and has a plan and the funds to make a profit ethically. No pop-up ads. None of the things that are annoying. Good, decent, ethical business.


complete table of contents listing all dolls


Gay and Lesbian Marriages in California

some of the sources on the web:

transvestite sites

premium sites

specialty sites

discount sites

general sites

Shopping through these links may result in a small percentage of your purchase helping keep this site on the web.
(Some of the sites have tricky rules, so we don't always get a percentage, but it can't hurt to try.).
[ home ] [ toy info ] [ sorted by color ] [ sorted by material ] [ rabbits ] [ butterflies ] [ remote control ] [ strap-on harnesses ] [ dildoes ] [ double dildoes ] [ glass dildoes ] [ hands and fists ] [ vibrators ] [ massagers ] [ sleeves ] [ eggs and bullets ] [ clitoral stimulators ] [ waterproof vibrators ] [ anal probes and butt plugs ] [ beads ] [ breast pumps and nipple exciters ] [ balls ] [ erotic jewelry ] [ cock rings ] [ bondage ] [ lubricants, oils, and creams ] [ barriers ] [ hygiene ] [ erotic clothing ] [ transvestite items ] [ kits ] [ artificial vaginas ] [ male masturbators ] [ dolls ] [ penis pumps ] [ novelties ] [ DVDs ] [ videos ] [ books ] [ words ]

other

Copyright © 2020 RealSissySchool.com
Last Updated: May 7, 2020
Created: May 7, 2020
Author of this sissy lesson page: contact00@RealSissySchool.com
If you write, please label your message as "Sissy" to help separate it from SPAM (which gets tossed unread).