Sissy Maids
The sissy maid (or French maid) is the most common fantasy costume and is associated with personal servitude and personal sex slave fantasies, as well as with cuckolded husband or boyfriend fantasies. Duties may include foot bathing, foot massage, shoe and foot licking and sucking, pedicure, manicure, body massage, bathing, assist dressing and/or undressing, hair care, cleaning clothes, cooking, cleaning house, breast massage, cunnilingus, analingus, dildo sucking, cock sucking, being ass fucked with a strap-on dildo, being ass fucked by a guy, being double fucked by men and/or women, being gang banged, helping a man fuck his wife or girlfriend (such as sucking him hard and guiding his cock into her cunt — and he'd best not use the word "cunt"), and sucking out her creampie. A sissy maid might have the penis encased to prevent sexual release or might be forced to masturbate with a doll. Any degree of bondage is possible. In some couples (mostly in monogamous heterosexual relationships), there may be oral, anal, and/or vaginal sex. Punishments include preventing masturbation, nipple torture, cock and ball torture, long and/or extreme bondage, denial of masturbation, spanking, whippings, canings, and/or paddlings.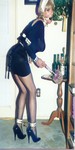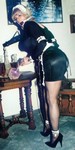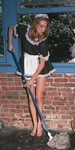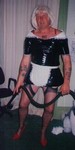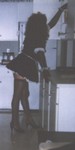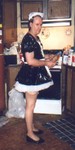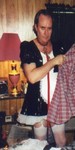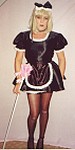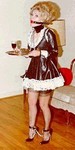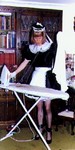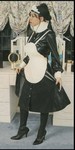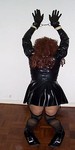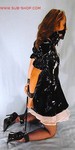 Pictures courtesy of Shemade Shemale: Access strictly forbidden to minors — © Carpe Diem — All rights reserved — All images presented on this are conform to French legislation : no images of anyone under the age of 18 are present on this access. Proof of age and majority as well as the running rights for the videos and photos are available at Carpe Diem's head office.

There is a strong tradition of strong, dominant women holding their husbands in submission and forcing them to serve in much the same way as I would use a female slave: being dressed in humiliating outfits (French Maid seems to be very common), making them behave subserviently in public, name-calling, use as a toilet, and the whole range of typical dominant/submissive training and humiliation plays. —Courtesy of Doug Adams' Cuckolded and Submissive Men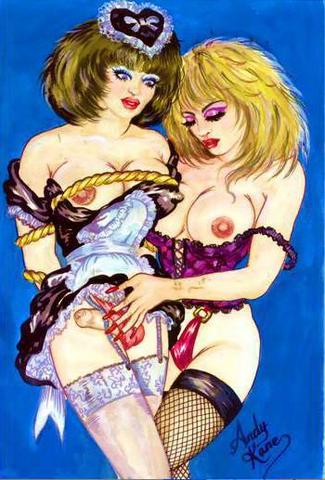 picture courtesy of femminilizzazioneforzata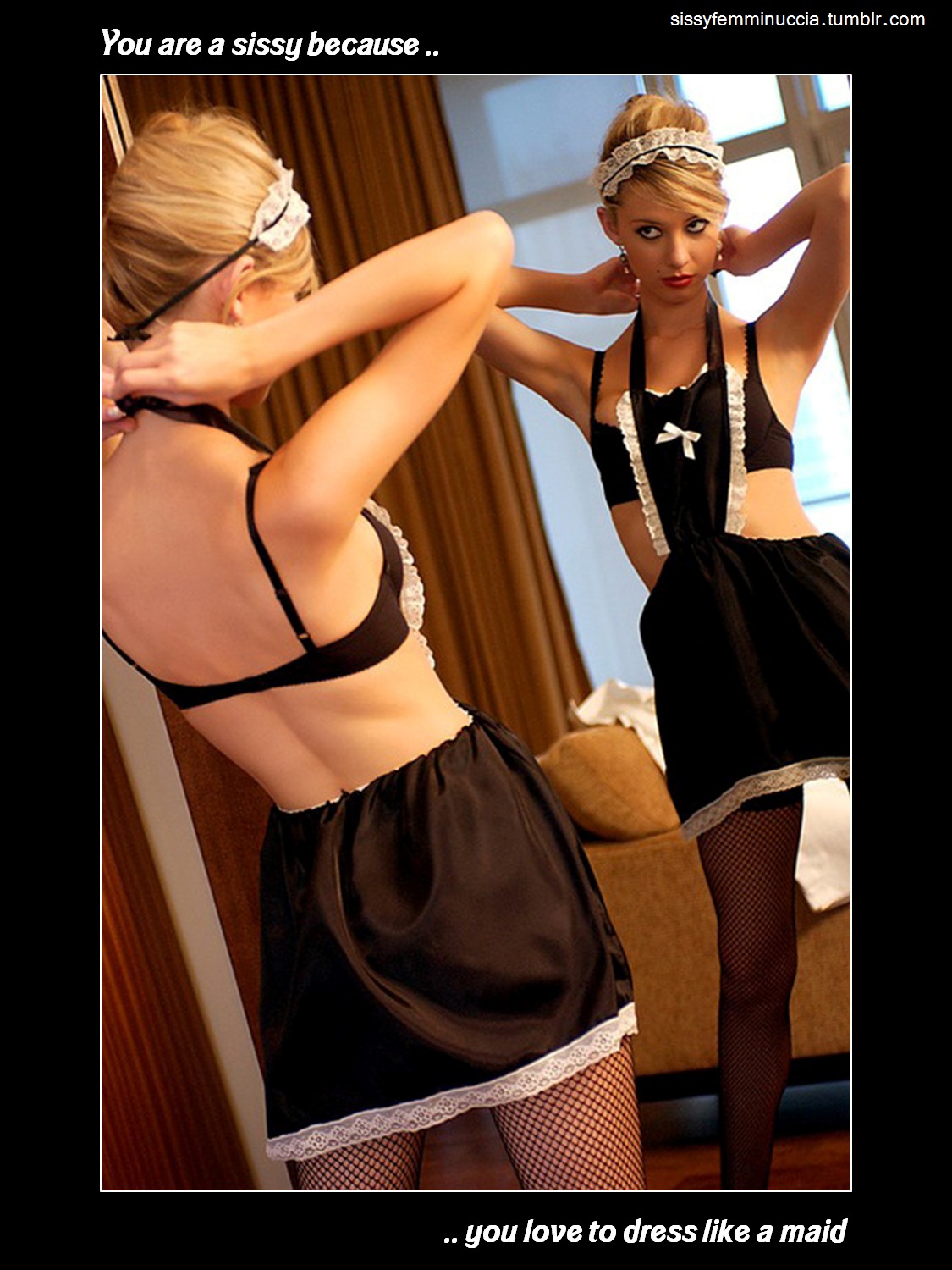 picture appears to be in the public domain
status unknown
Everlicking I think all sissy girls have fantasized about dressing up in a sexy maids outfit and serving someone at some time in their life.
Faith Grace I know I've fantasuzed about it!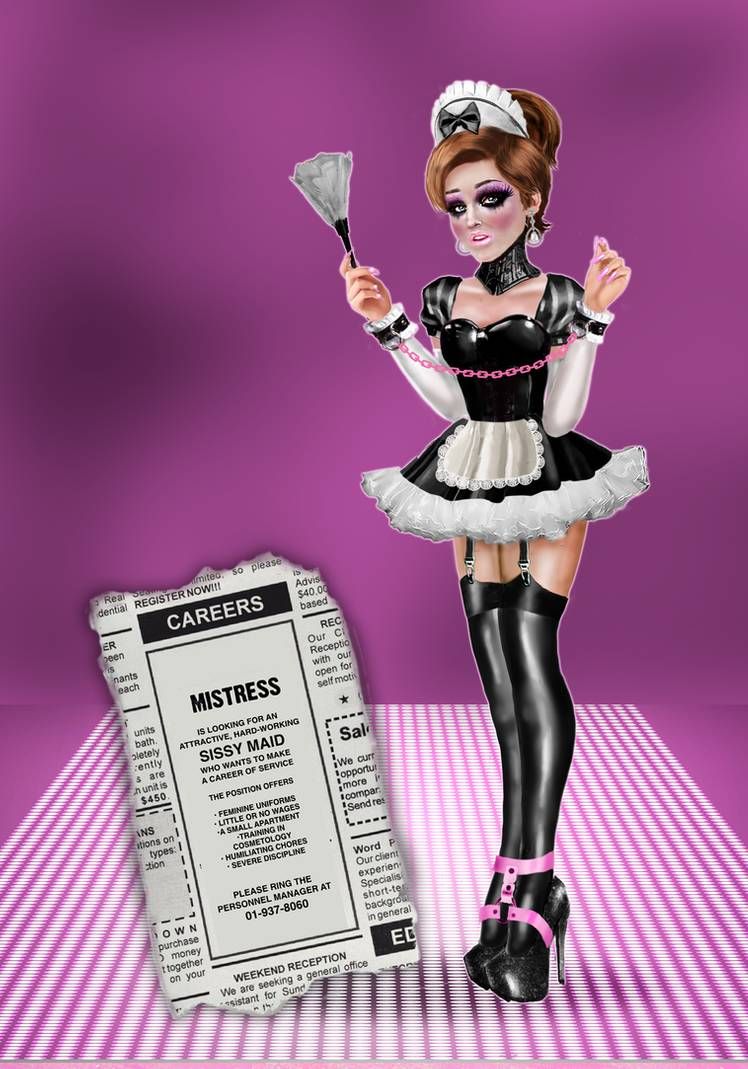 status unknown

cheap costumes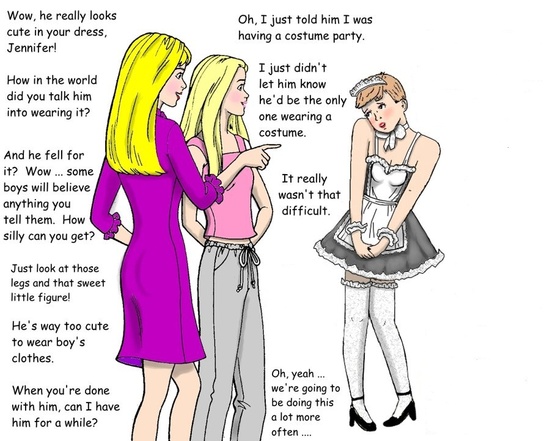 picture appears to be in the public domain
status unknown
Everlicking one of my fav things to do, it brings out the girl in boys
Brandi Henderson My wife had me dress in female clothes, said I looked better. That's how I became a sissy bitch.

dolls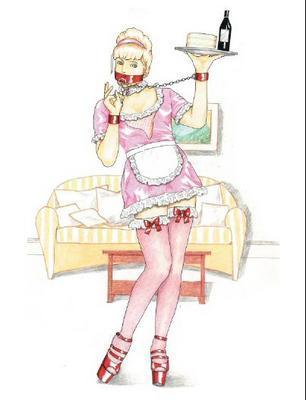 picture courtesy of femminilizzazioneforzata

maid experiences
"I am a busy surgeon and my life is much easier ever since I turned my wimpy husband into my real life housemaid. He was such a drag on my life as a guy. He spent my money, goofed off, and freeloaded, but demanded sex and expected me to keep the house! Well, no more! Now during the day she keeps my house spotless while wearing a frilly maid uniform, ruffled panties, baby doll socks, and high heels. When I get home my dinner is ready. If the house is not clean to my high standards she is disciplined and bound up for the night.
"After dinner she rubs and massages my tired feet. Busy wives should think about making their husbands more obedient by making them wear sissy type clothes. It makes them much more docile and very easy to handle."—Mistress Joan; e-mail
"I have been my wife's maid for more than six years now. She works and I stay home as her maid and take care of all the cleaning, chores, and cooking."—Maid Karen; e-mail
"I told my sissy husband that if she wanted to dress up in women's clothing, she'd have to dress in the frilliest sissy outfits and that I'd no longer have sex with her because I needed a real man, not a sissy. It works great, now I can play around and have a sissy slave do my housework."—Mistress Linda; e-mail
Lately, Mistress has been threatening to make me get all done up in my sluttiest french maid or slutty schoolgirl outfit on garbage day, and go out and seduce the garbagemen, inviting them in to fuck me in the face and ass and cum all over my face and in my mouth. She even talks about making this a standing invitation, whenever they stop by on their route, to pop inside for a quick, nasty fuck and suck. I am afraid that I will start getting garbage pickup every day of the week. —sissy slut crystal community.webtv.net/cockadoodledoer/Crystal
Share your sissy maid experiences and suggestions at contact00@RealSissySchool.com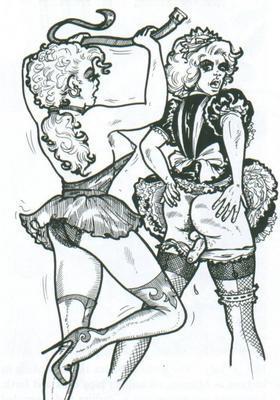 picture courtesy of femminilizzazioneforzata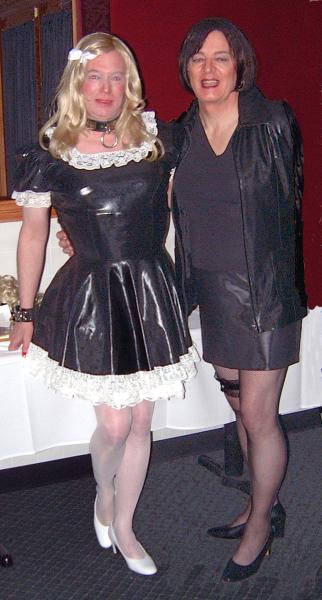 Here are Sissy Maids Claire and Elita (unfortunately, out of uniform!) at a club called AlternativeSocials in Indianapolis which is very CD/TV/TG/TS friendly.
This is Maid Claire's first public appearance. She enjoyed it so much that she will be there next Friday night and encourages all maids to do the same!
—courtesy of thefrenchmaids.net
rules from theFrenchMaids.net
Are you prepared to:
-Wear a maid's uniform as, when and where required; and
- without reservation obey and perform any service required by Mistress/Master; and
- refrain from any naughty actions prohibited by Mistress/Master; and
- always accept training for improved attitude, obedience and quality in service; and
- recognise that Mistress/Master's wishes are more important than your own preferences; and
- dedicate your mind and your time to the worship of Mistress/Master?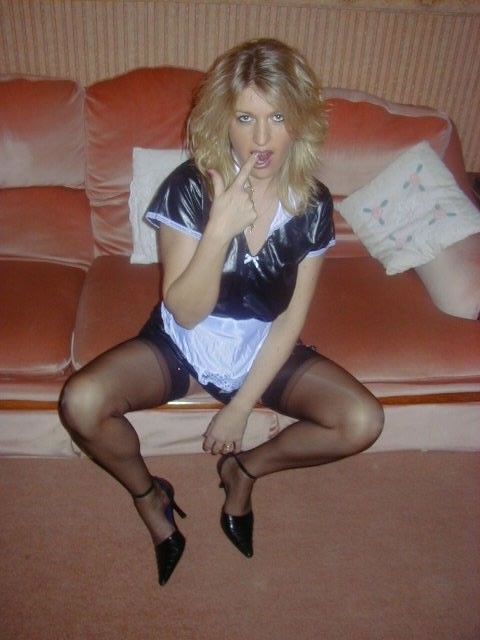 picture courtesy of
Michael's French Maids

sissy maid pictures
Sissy maids by color of sissy dress:
black sissy maids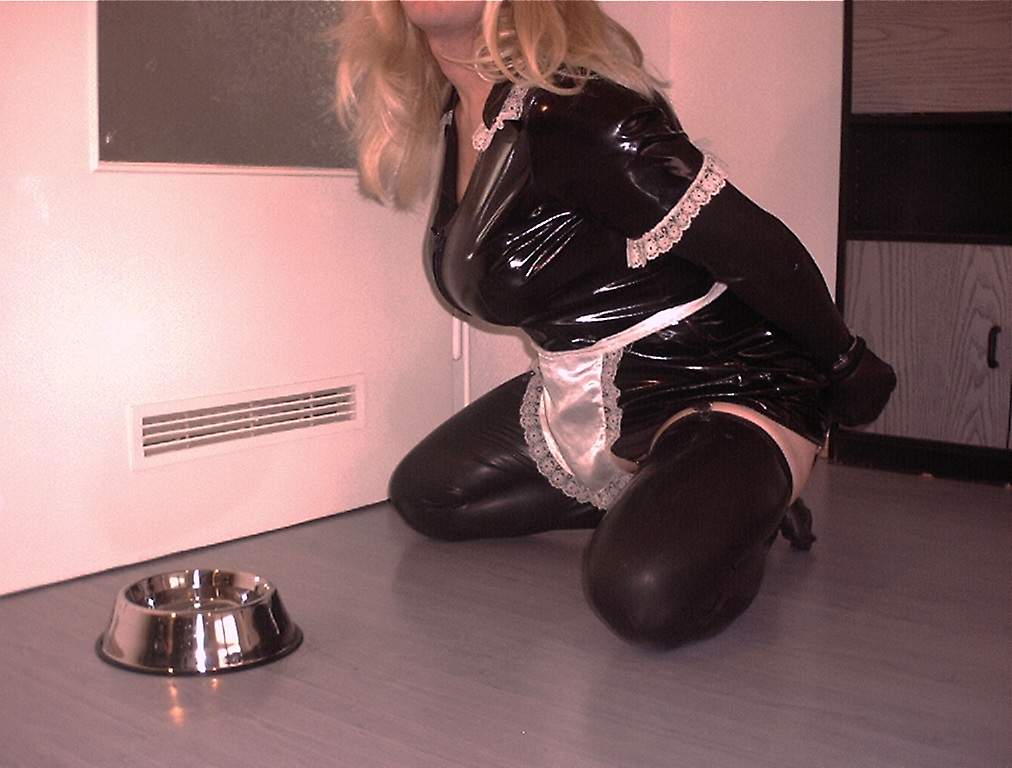 With locked hands, ready to drink from the bowl
Samantha_Germany, 20 April 2020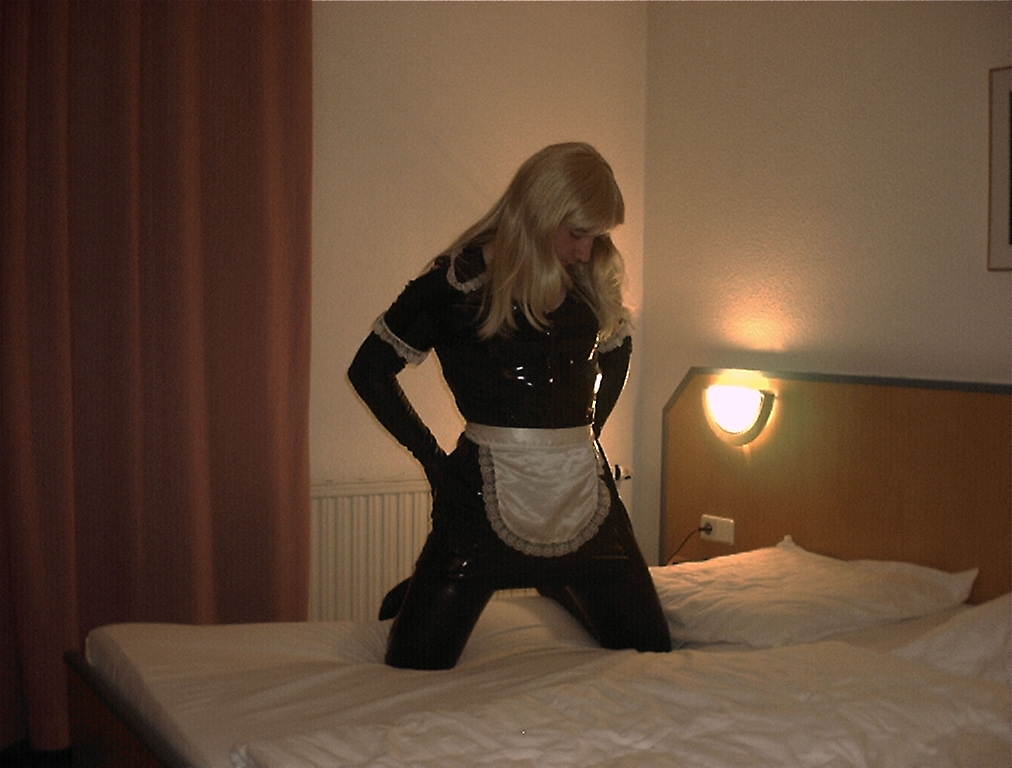 Maiddress in Hotel
Samantha_Germany, 19 April 2020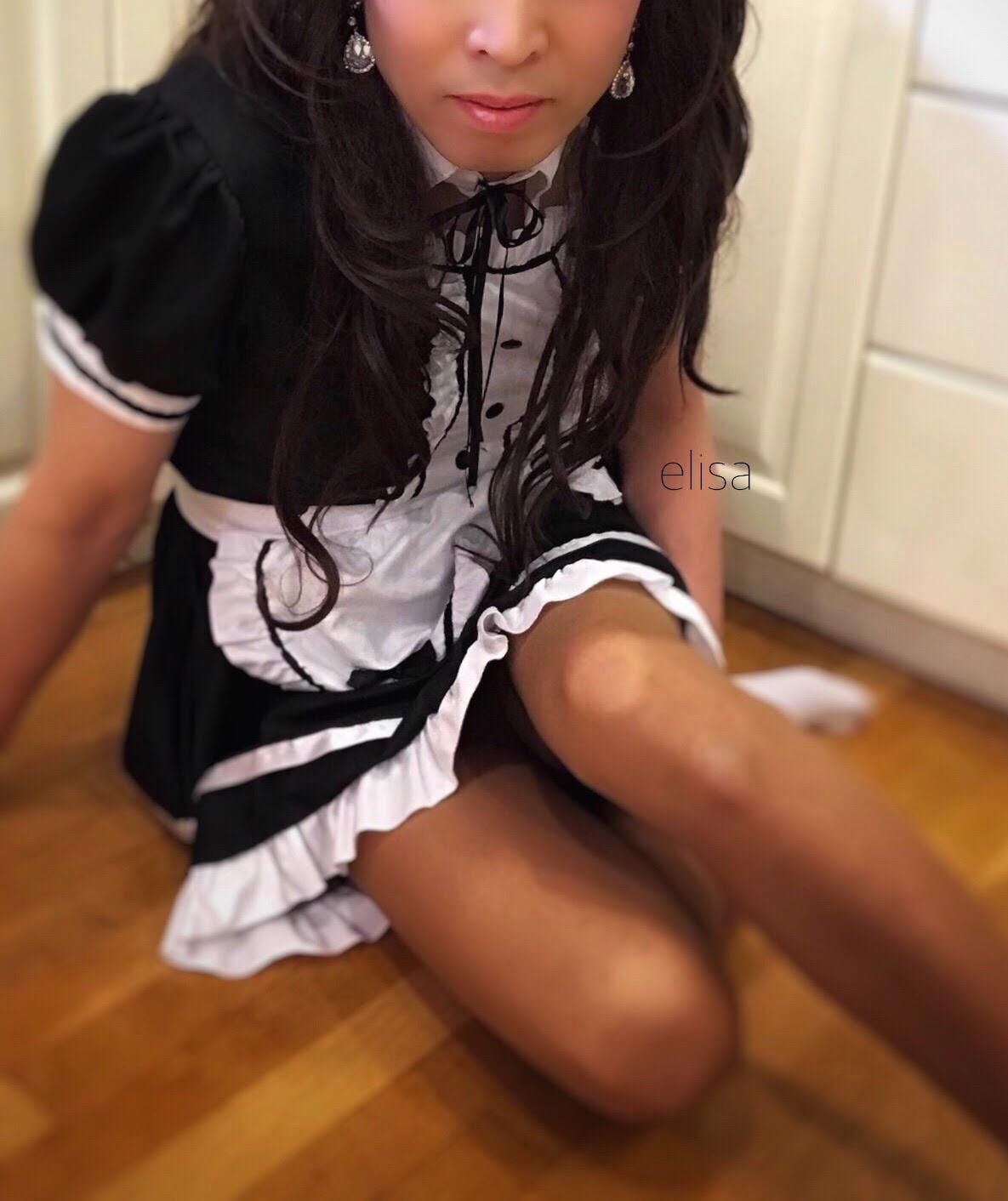 Did you want something else cleaned while I'm down here?
PurityLost, 19 April 2020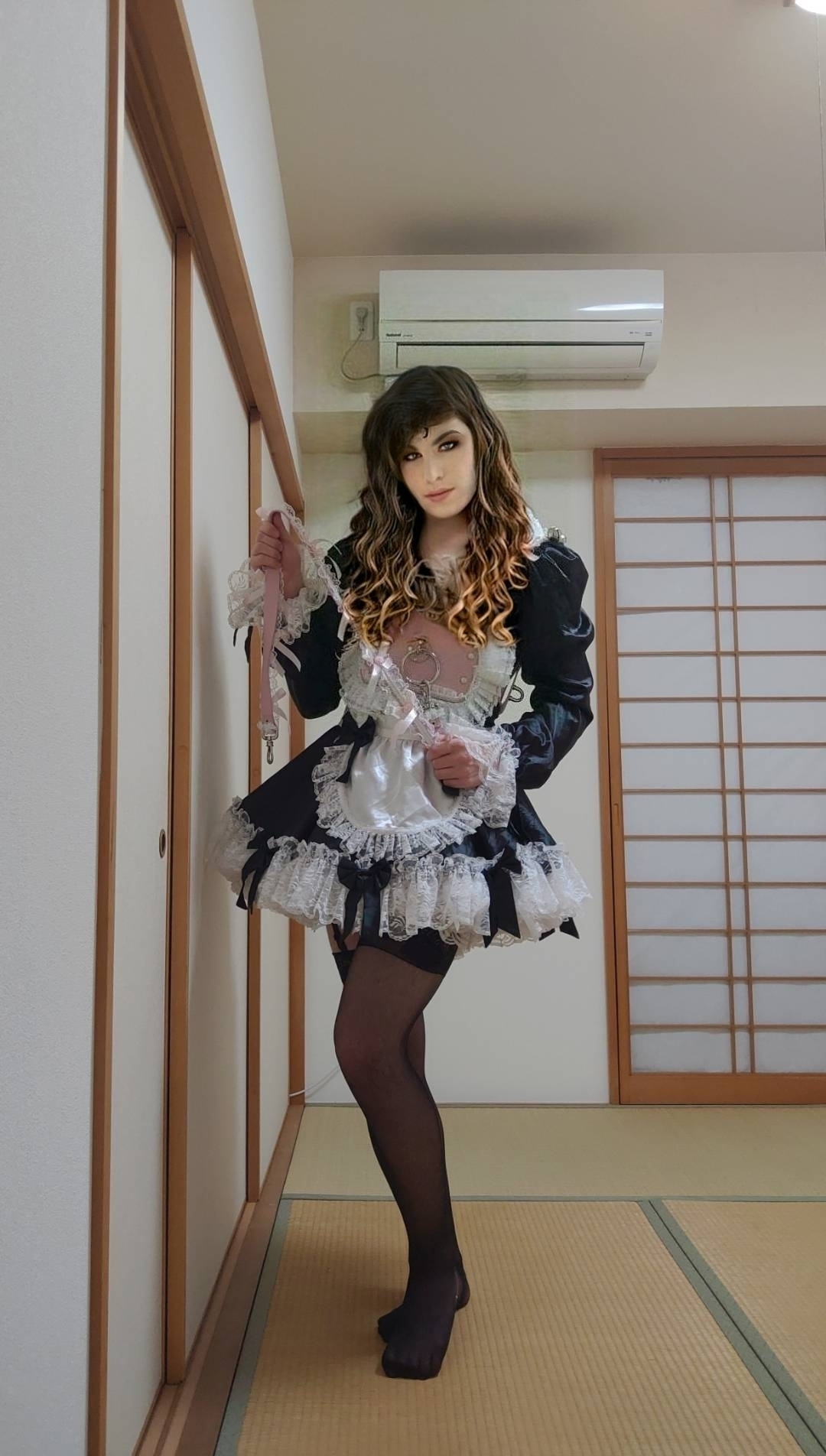 I don't have a duster, will my leash suffice?
melanierose-xo, 17 April 2020
pink sissy maids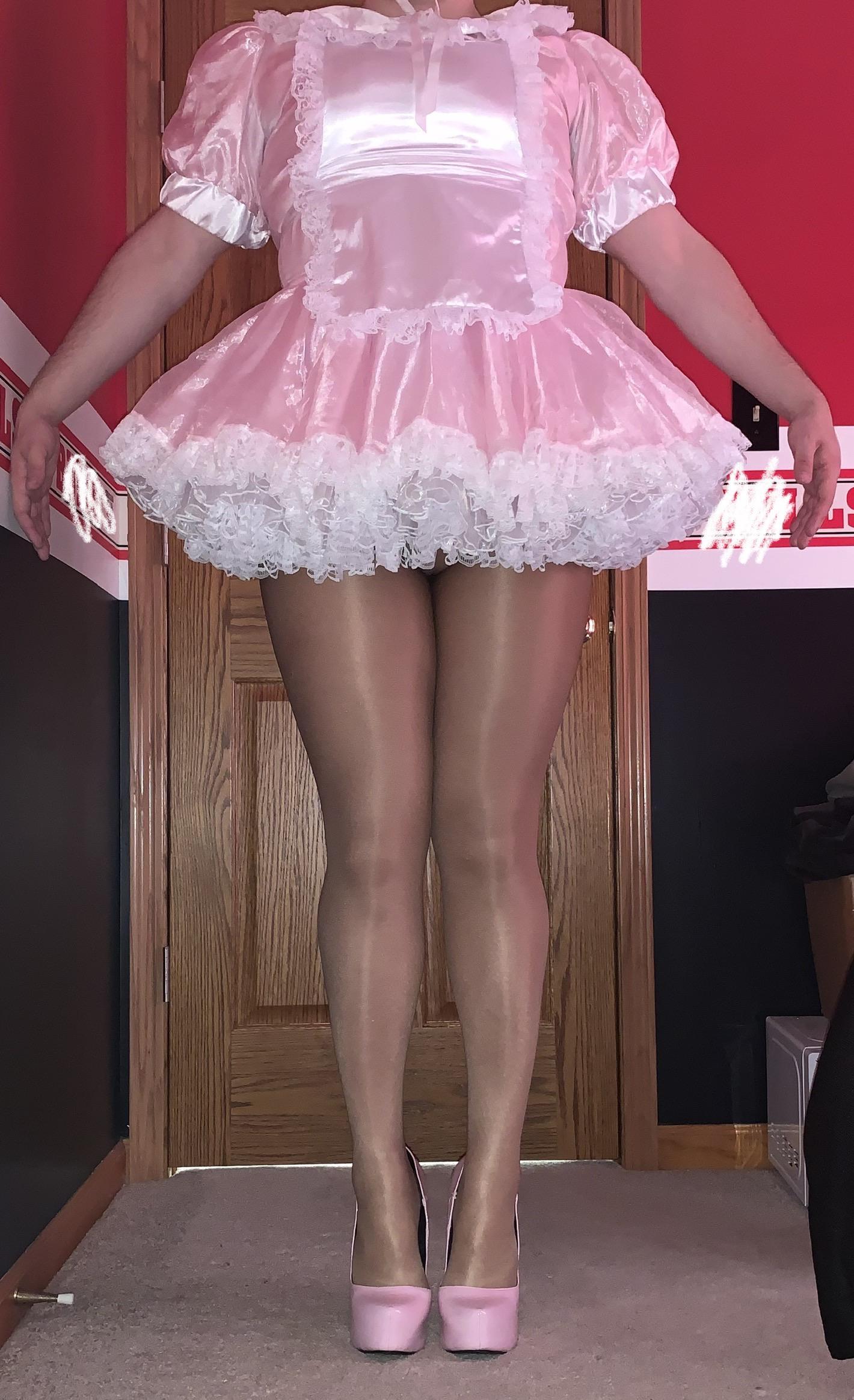 I was maid for this
Sissy-Hannah420, 21 April 2020

sissy maid stories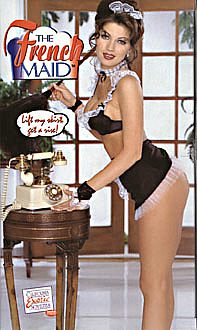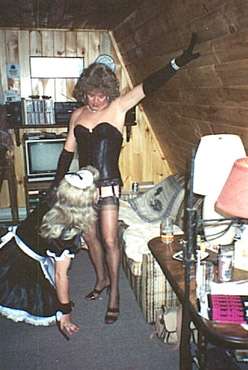 picture of sissy maid sucking mistress's cock posted to alt.sex.trans newsgroup by archiver@invalid.com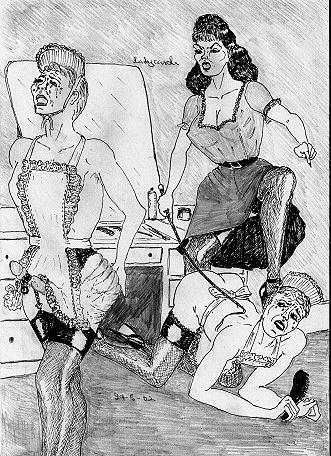 picture courtesy MidnightX interracial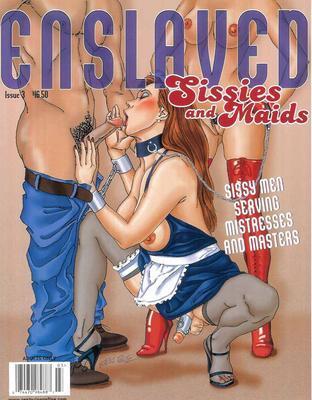 picture courtesy of femminilizzazioneforzata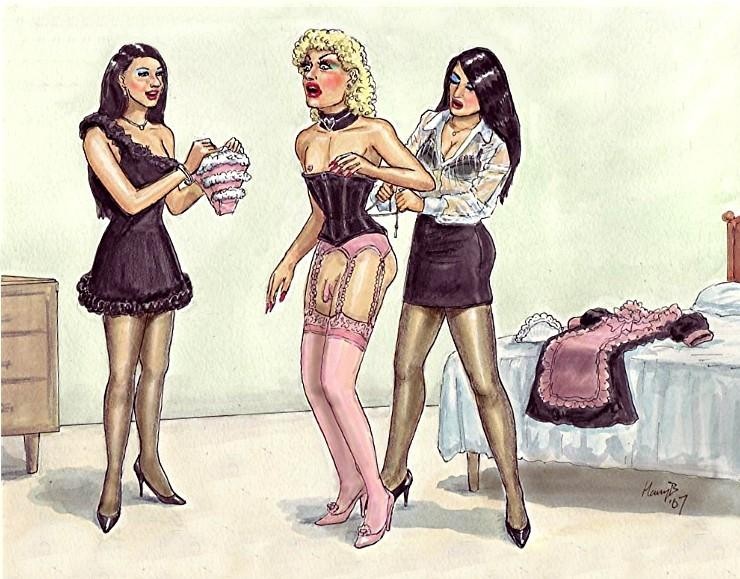 picture appears to be in the public domain
status unknown
Everlicking One more deep breath and we're done my pet. Then it's into those frilly panties and the maids uniform. You will be kneeling at the end of the bed ready to server your Mistress. Should we need anything as we play together all night.

Club Mandingo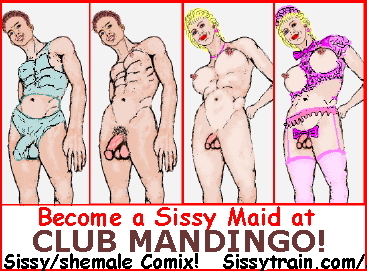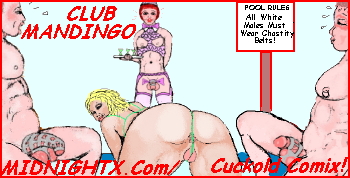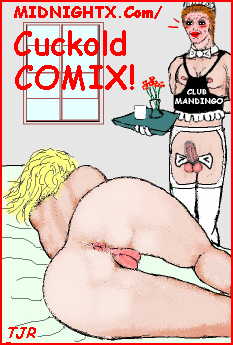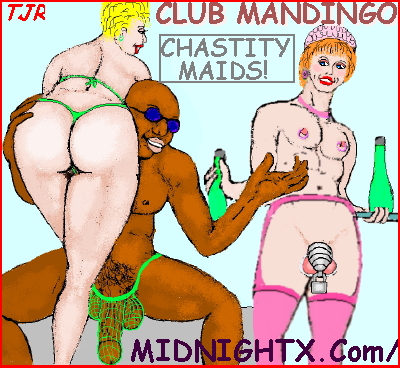 courtesy Sissy Train Club Mandingo

sissy maid gallery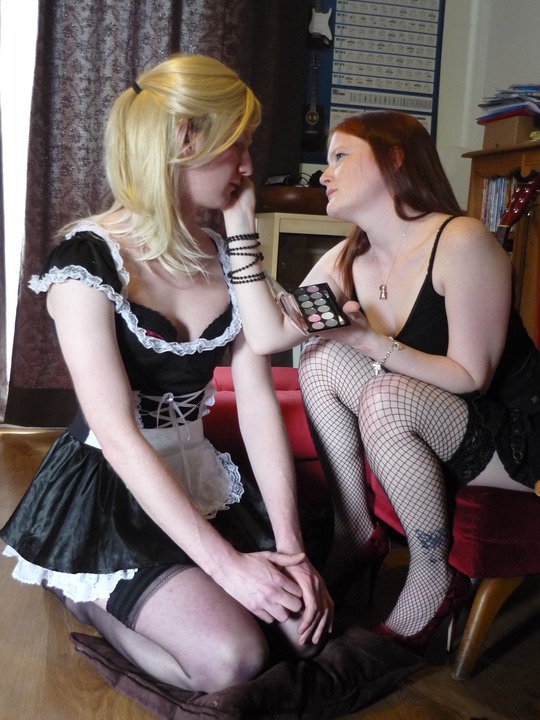 picture appears to be in the public domain
status unknown
Everlicking


other
Copyright © 1999, 2000, 2001, 2002, 2003, 2004, 2005, 2006, 2007, 2012, 2013, 2020 RealSissySchool.com
Last Updated: July 1, 2020
Created: April 25, 2004
Author of this sissy lesson page: contact00@RealSissySchool.com
If you write, please label your message as "Sissy" to help separate it from SPAM (which gets tossed unread).