Wrist cuffs
Cuffs come in many varieties.
Leather and metal wrist, ankle, thigh, and elbow cuffs are designed for more serious bondage. They are available in locking and non-locking versions and in a variety of thicknesses and colors. Different cuffs are designed for use on different parts of the body (ankles, thighs, wrists, and elbows). Cuffs are available with a variety of rings (both number of rings and style of rings). The rings can be used for attaching chains, ropes, or other items. There are combiantion cuff sets, including combination collar and wrist cuffs.


Sandra loses the dare and must complete a new self-bondage adventure. Cuffed and ball-gagged, waiting for her release — the key hanging just out of reach, suspended from a slowly melting ice cube (or so she thinks…)." —courtesy Trannies in Trouble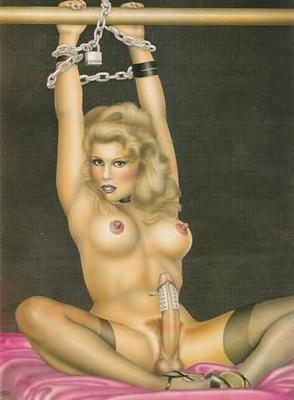 picture courtesy of femminilizzazioneforzata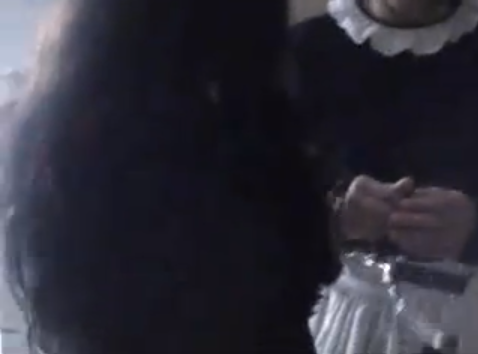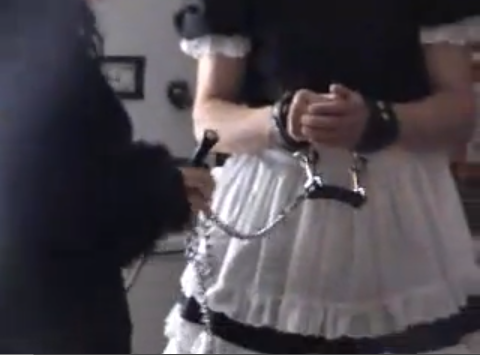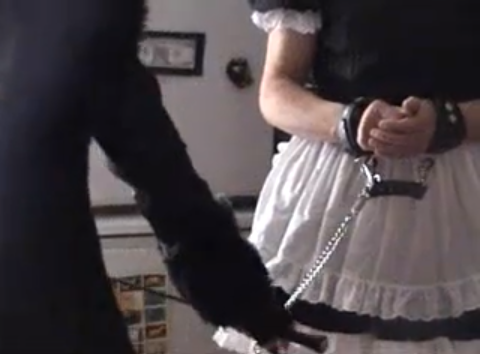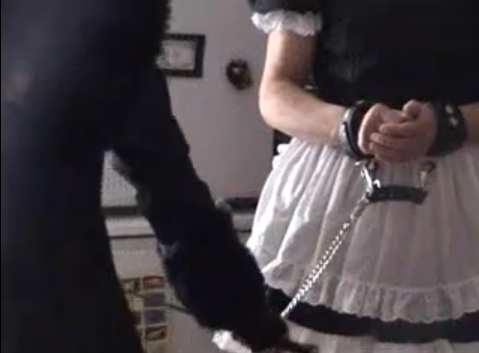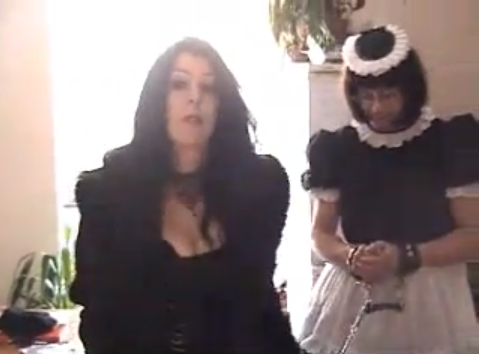 from sissy maid for rent video

Wrist cuffs: Fleece Lined Wrist Restraints, Hasp Style Wrist Restraint, Lavender Leather Wrist Cuffs, Neck To Wrist Restraint Locking, Suspension Fleece Lined Wrist Restraints, Thigh To Wrist Restraint, Waist to Wrist Restraint, Waist to Wrist Restraint Hasp Style, Wrist to Neck Restraint, Wrist Restraint Leather Lined, Wrist Shackles Leather Lined
Accessories for wrist cuffs: Fleece Wrist Fuzzies

Wrist cuffs pictures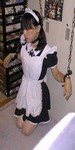 Pictures courtesy of Shemade Shemale: Access strictly forbidden to minors — © Carpe Diem — All rights reserved — All images presented on this are conform to French legislation : no images of anyone under the age of 18 are present on this access. Proof of age and majority as well as the running rights for the videos and photos are available at Carpe Diem's head office.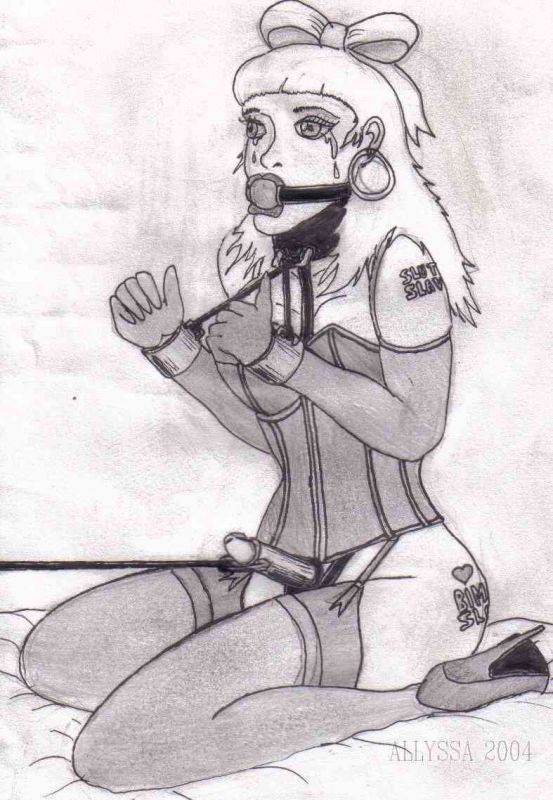 Sissies in Bondage , Femdom

Please learn more about bondage safety before actually engaging in bondage.
Share ankle cuff suggestions at contact00@RealSissySchool.com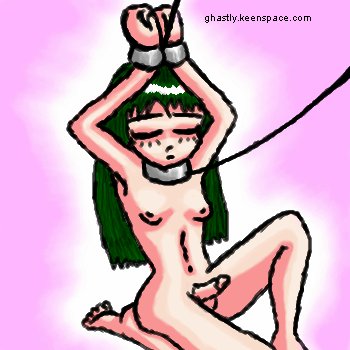 Bad Sissy
Yeah, okay, I can explain…
You see someone on an oekaki BBS commented once on how much I suck at drawing cocks. I decided I needed to practice drawing more dick. The thing is though I really, really love drawing breasts. I decided the best compromise would be to draw transgenders, shemales, Venus with a Penis, dickgirls, dickchicks, girlboys, trannies, whatever term you personally prefer to use (I like "shemales" myself, transgender while more politically correct just sounds too clinical and the other terms sound kind of vulgar but shemales just sounds kind of cute to me). Well it started out as a great way to practice drawing cocks but then it became a bit of a running gag. I particularily enjoyed posting pictures of my shemales to Poe's forum for Exploitation Now.
It's odd I can draw a picture of a naked guy and nobody will say boo, but draw a shemale and it's all "ewwwww!"
People! Where's the love?
picture and text courtesy of Ghastly of Ghastly's Ghastly Comics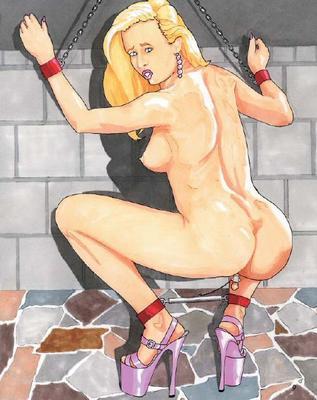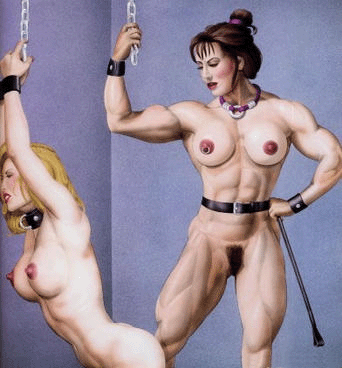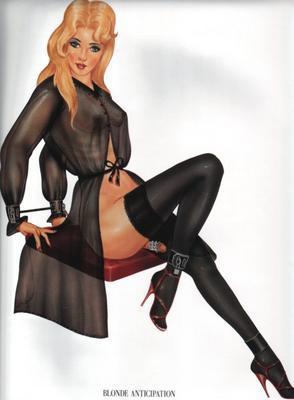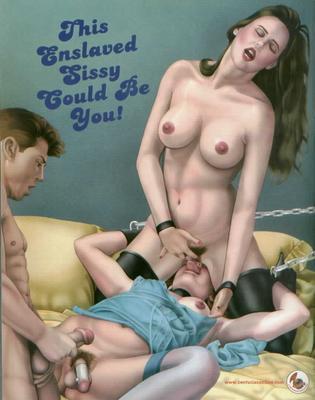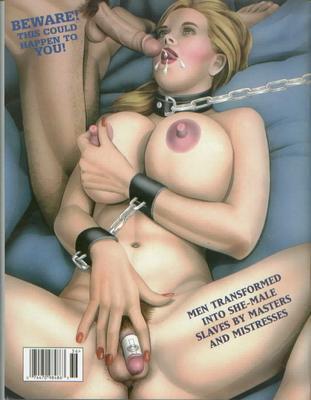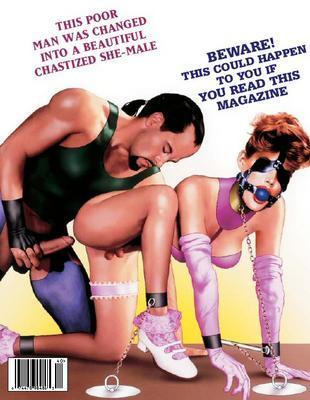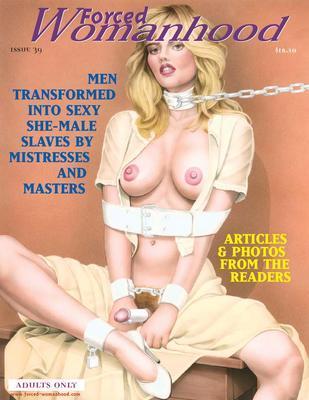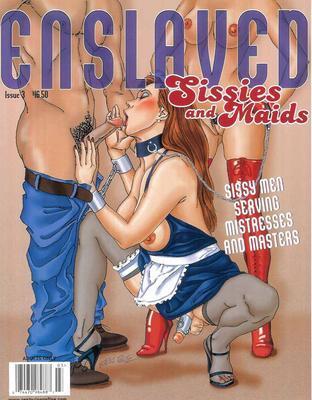 pictures courtesy of femminilizzazioneforzata


other
Copyright © 2006, 2013, 2020 RealSissySchool.com
Last Updated: May 13, 2020
Created: February 28, 2006
Based on material previously at AdultToyReviews.com
Author of this sissy lesson page: contact00@RealSissySchool.com
If you write, please label your message as "Sissy" to help separate it from SPAM (which gets tossed unread).