Interracial Cuckold
A variation of cuckolding is interracial (or inter-racial) cuckolding, where the sissy's wife (or girlfriend) has sex with a man (or men) of a different race. This fantasy (or practice) usually is black man with white woman and sissy.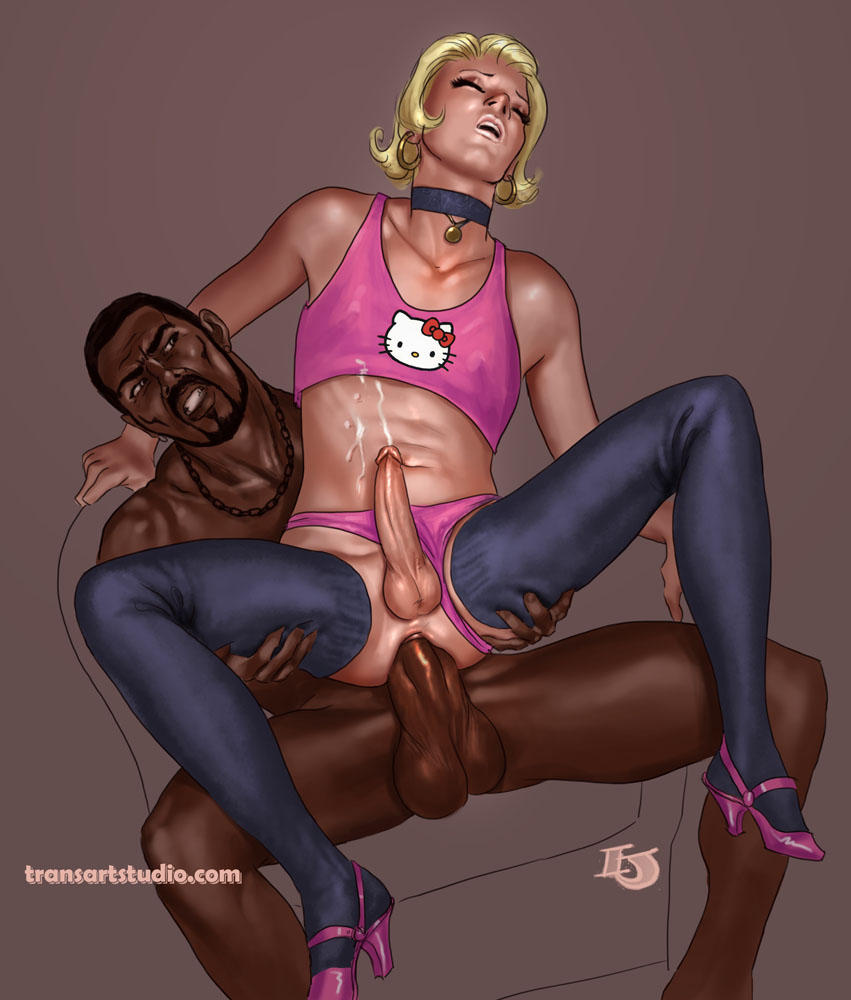 picture from the internet
source unknown

first interracial cuckold experiences
"I came home from work one day and found a black man and my white wife sitting on my couch naked. My wife was facing him and bouncing up and down on his hard black cock. All I could do was go over, kneel, and lick his cock and balls and her ass as he fucked her."—so cal sissy; e-mail

Giant Double Dildo: "The first time I used it was with a girlfriend of mine … we both took half of it one night when we were wasted. She forgot to take it home with her the next day so I hid it before my boyfriend came over. We fucked for awhile and it was good and everything but as I was fucking my boyfriends six inch dick, I couldn't help but wonder what it would be like to fuck a much bigger dick. After he left that night, I pulled out this big toy and started working it over … it hurt at first b/c it's so long and it would hit my stomach but after a half hour or so I was able to take all of it but about an inch to inch and a half… and god it felt so good. I've become such a slut now though b/c I'm now always screwing around on my boyfriend trying to find guys with really huge dicks… I fucked my first black guy a couple weeks ago and it was awesome… he was so hung… at least a foot long!!!! Any guys with dicks over 10 inches… PLEASE CALL ME !! LOL " —paige; November 9, 2003; see details at Giant Double Dildo

interracial cuckolding experiences
"My wife's black boyfriend fucks her mouth and ass while I watch. Afterwards I have to clean out her cum-filled pussy and ass holes and lick his cock clean. Then I get to furiously jerk off with an inflatable doll, remembering my wife going wild over black cock.
"He fucks her in public places.
"He took her to a party, where I had to serve a dozen black men while dressed in a sissy maid's costume. While I fucked a cheap blow-up doll, the black men jerked off on my wife's face and tits.
"Her black lover even showed up at her office party. He bent her over a desk, lifted her dress up and tore her pantyhose. He rammed his cock up her hole while I just stood there.
"He spanked her ass and told her to take it like a good bitch.
"She cried and he told one of the guys she works with to keep her quiet by stuffing her mouth with his cock.
"Her black lover then ordered me to beg him to cum on my face.
"I knelt before him to the laughter of all of her coworkers, jacking him off onto her face in front of all her coworkers.
"He ordered me to pull down my pants, revealing the lacy girl's panties I was wearing.
"Everyone knew I was a girlie boy and that my wife had a black lover."—subhub; e-mail
"Cuckold Cavity Search with Bitch Abigail!
"Abi's Role Plays will leave you weak!
"Prison Abigail is the hottest prison guard you've ever seen! She'll cuff you and cavity search you with her fingers and a dildo, cause you're in jail for having the SMALLEST COCK EVER. When you're done, she'll fuck the big black prisoners in front of you, then let them gang rape you in the shower. The nightmare of your dreams, little man!"—Hot Girl; e-mail
"You want to be my bitch don'lt you, you like pleasing your mistress don't you…taking it up the ass & sucking off all the neighborhood men, especially Big, Black John, bet you love having a BIG, BLACK COCK up your ass!!, while you are dressed in those little black lace panties & bra. I WILL spread your ass cheeks wide & ram this thick strap-on cock up your assholemaking you scream with pleasure!!!
"Come on you little sissy bitch, I know you can take this whole cock.
"I love watching you while you get fucked deep up the ass & seeing your mouth wrapped around a nice hard cock, especially while your derssed in those little black panties & bra, I WILL spread your cheeks NICE & WIDE while I make you my sissy whore!!!
"Cum on & bend over, spread them ass cheeks for me!"—Strap-On-Vixen; e-mail
Share interracial cuckolding suggestions at contact00@RealSissySchool.com

inter-racial drawings courtesy SissyTrain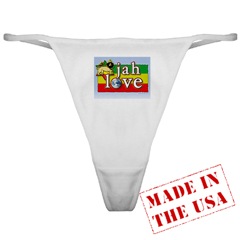 White Sissy forced to wear Rasta Jah Love thong panties to show appreciation for Black culture.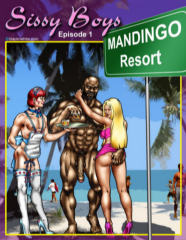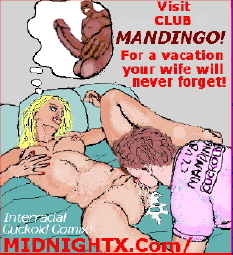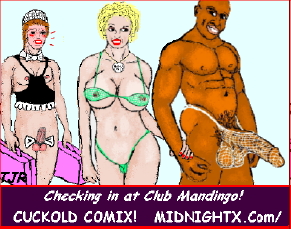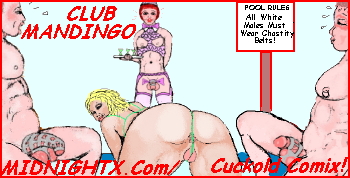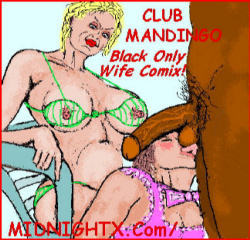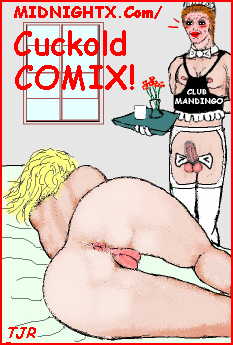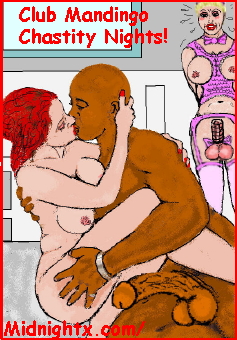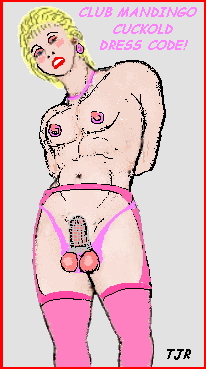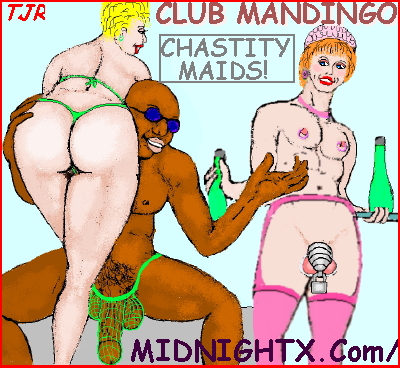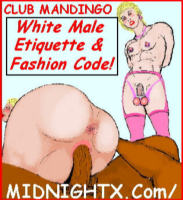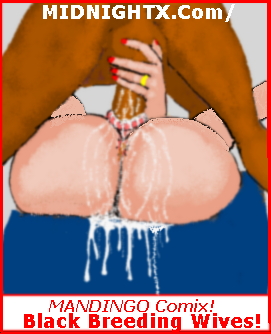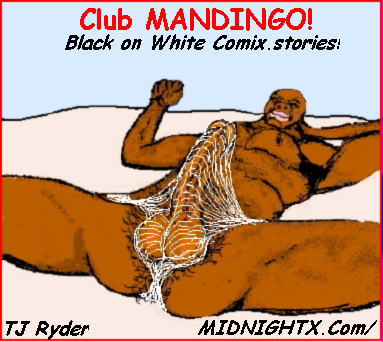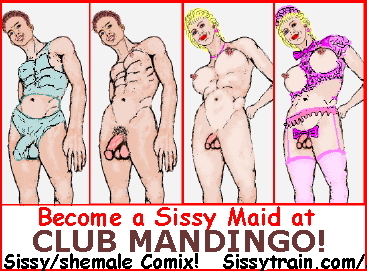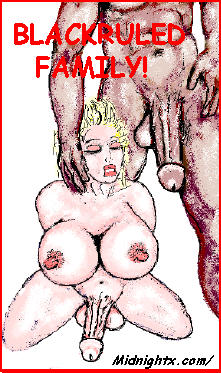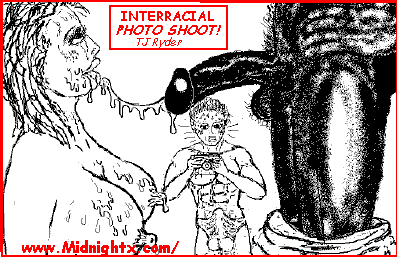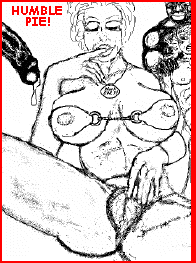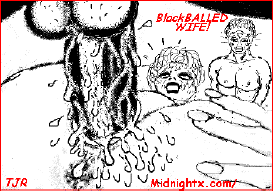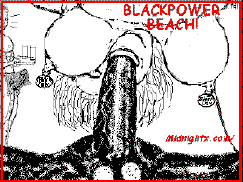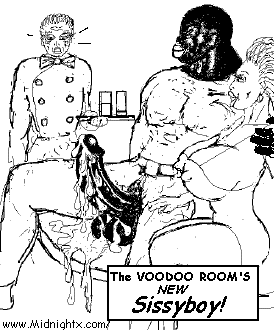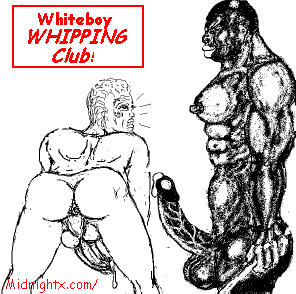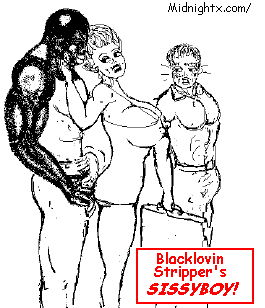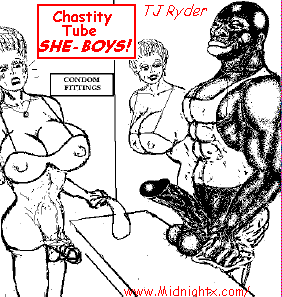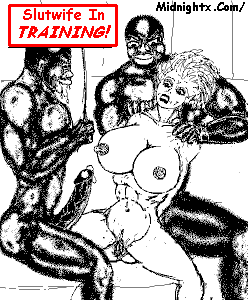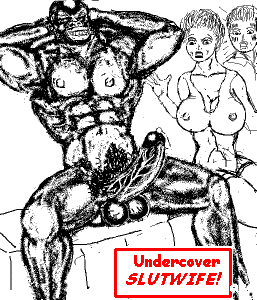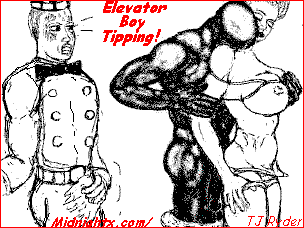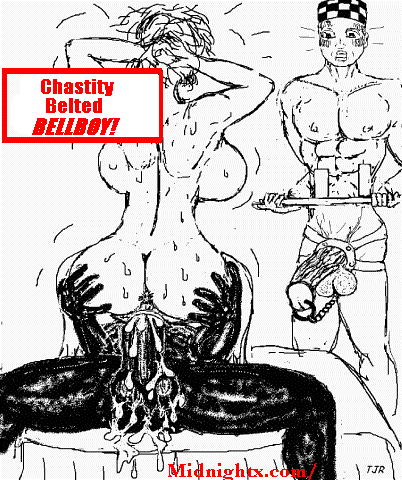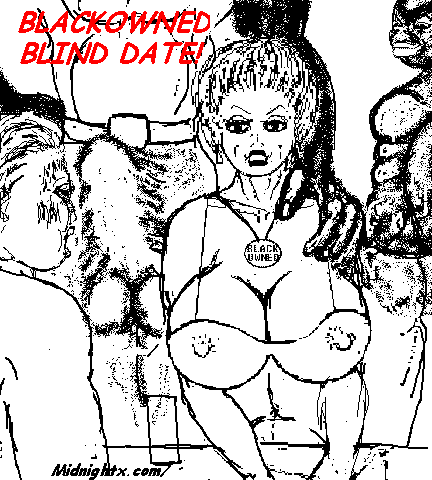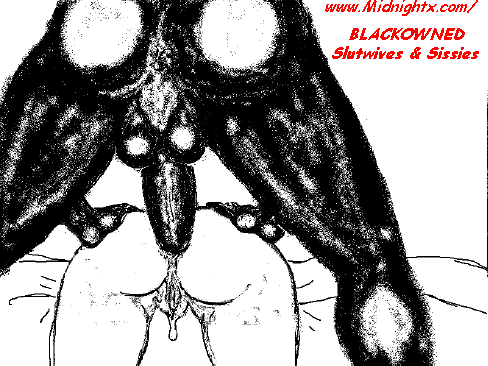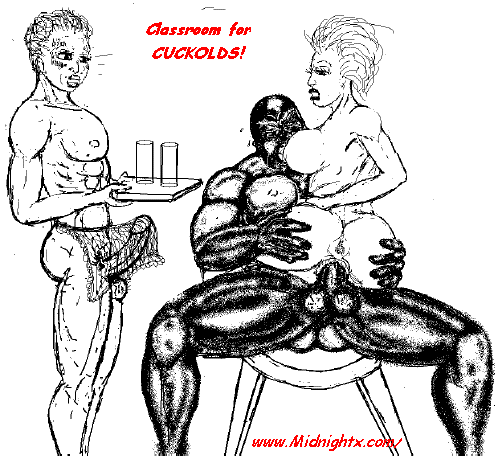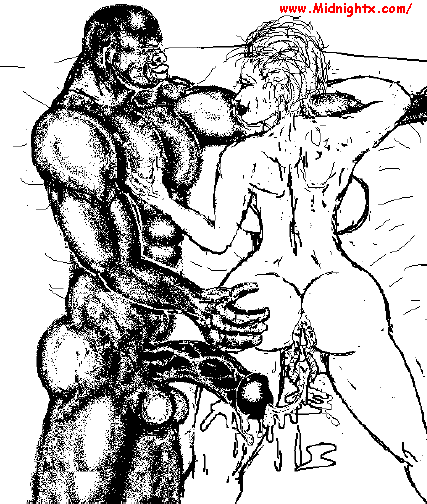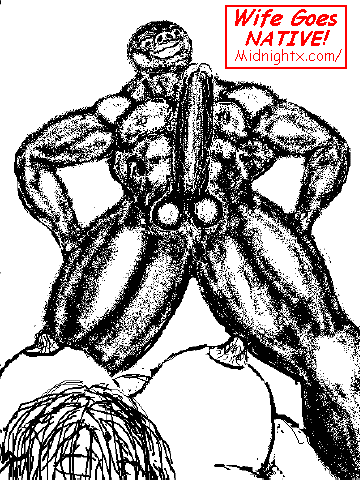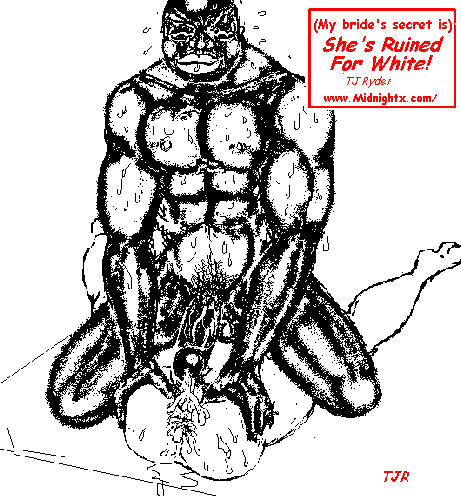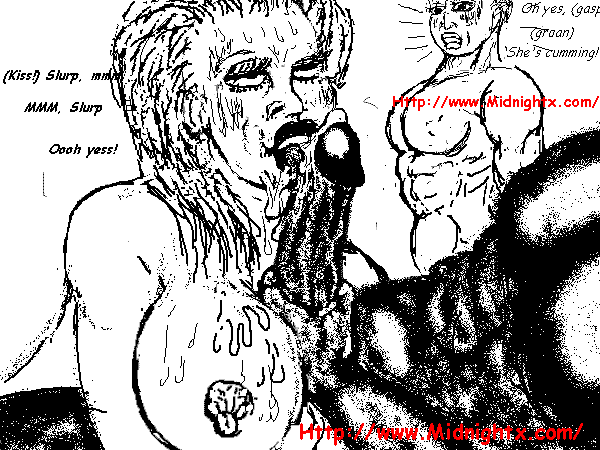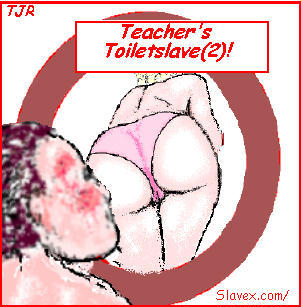 pictures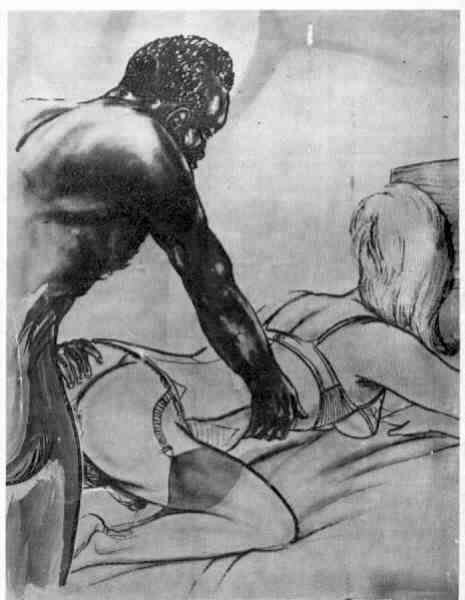 sissy bondage drawings

pictures from the internet
source unknown



other
Copyright © 1999, 2000, 2001, 2002, 2003, 2004, 2005, 2007, 2012, 2020 RealSissySchool.com
Last Updated: May 13, 2020
Created: October 15, 2004
Based on material previously at AdultToyReviews.com
Author of this sissy lesson page: contact00@RealSissySchool.com
If you write, please label your message as "Sissy" to help separate it from SPAM (which gets tossed unread).