Submissive Cum-Eater
by B Person
Click on any doll box cover or product illustration for more details on that item.
One of my sexual fantasies turned to reality when I told my wife about it one evening. I have many fantasies about Female Sexual Domination and forced cross dressing. Here is one we do often…


My wife will often deny me sex for a week before this night and I am usually ready for anything by then. I enter our bedroom and find my "Special" clothing laying on the bed. I know to shower, shave my balls smooth and trim my public hair to a tiny patch before putting them on.My favorite attire is the crotchless black lacy panties, thigh high matching lace stockings, leather cock ring (snaps on behind balls) with ring, 3 inch black heels and leather cuffs. After I dress properly she locks the cuffs behind my back with a short leather strap leaving my hands basically at my sides but firmly behind me. A leash is attached to the cock ring under my balls. I am now ready for what usually turns out to be a sexual workout.


My wife, now Mistress will lead me abruptly by my cock and balls, using the leash and pulling me to exactly where she wants me near the bed. I stand there cuffed, legs spred while she sits on the bed admiring my very rigid cock and hairless balls sticking out from my crotchless panties. She often strokes me lightly and squeezes my smooth round balls as she smiles at my horneyness. "Ummmmm I bet your dying to let some cum out these babys tonight, aren't you dear," she will say. "I might let you cum tonight and then again I just might make you wait. I like it when your so hot and horney, your so attentive to me! Ummmm, or maybe if you do cum I'll give you a special treat. You know the kind of treat a slutty little girl likes to do. Swallowing perhaps…" she would say with her wicked, sexy smile. "On your knees you little horney slut. You have some work to do on my pussy first!" she will say.

She will spread her legs as she sits on the edge of the bed with my head right between them, on my knees, hands cuffed. "Now lick me me nice and good tonight and I might let you cum, little girl. Get to work! I want to feel your tougne all over me and make me cum good or else!" By this time I am very anxious to eat her and usually do an very energetic job as she holds my head in place while I lick and suck her totally hairless pussy. She usually cums multiple times on my tougne and face. She will push my head away as she lays there calming down from her orgasms. Imagine me kneeling there so submissively, dressed the way I am, dick as hard as a rock, balls ready to burst and waiting to hear if I get to cum or not this evening.

"You did a pretty good job, honey and I think we'll put that cock of yours thru a good workout tonight as a reward," she will say. She will stand, leash in hand and pull me by my balls as I get up off my knees. "Get on the bed, NOW if you want some cock training!" she says as I eagerly kneel on the bed and then lay on my back, hands still cuffed using the strap behind them, keeping them firmly at my sides. As I lay my head on the pillow I can see my cock standing up rigid thru the lacy crotchless panties and can also see my smooth, fully round balls sticking up from the cock ring that is holding them. My legs have on those sexy black thigh highs and my heels are still on. Damn this makes me so Hot ! I am usually dying to cum by now and the tension is getting unbearable.

"I have a little surprise for you tonight, my little slut," she says while straddling over my submissive body. She then lays a condom on my chest as she smiles wickedly at me. "Know what this is for SLUT!" she says. I act like I don't know but I do… I know my cock and balls are going to get a workout now for sure. "You might think this is is for birth control but it's not. It's my cum recovery device. We're going to put it on you so I know for sure your not cumming before I allow you to. I will inspect it every once in awhile to make sure it's still empty and it better not be full of your cum without my permission or your in big trouble, Missy! Do you understand!" she would say as she squeezes my balls roughly. "Yes, yes I understand, Mistress, YES !" I say as she lets go and smiles. "I see here your leaking some cum already, ummmmm taste this for me like a good little slut girl" she would say as her finger scoops up some pre-cum dripping from my cock. She then puts it in my mouth, on my tougne and tells me to suck it clean for her. I do and my balls ache for release as she smiles again at my excitement.

Moving up she lays her still wet, hairless pussy right against my cock and starts rubbing herself back and forth to another orgasm. This is the first real stimulation to my member tonight and I want to cum badly already, feeling bare pussy so close, but I know better. She then takes the unlubricated condom and slowly rolls it down over my very rigid cock completely to my balls. It fits tightly and already has a moist spot on the tip from my pre-cum. "I'm gonna fuck your brains out, my little transvitite slut. DON'T CUM without my permission! If you get too close to bear it, tell me to stop and I will but don't slip up or else!" she says as my cock slips inside of her. I lay there helplessly as she rides me up and down, faster and then slower, deeper, then longer. I try my best to hold it but soon I shout "STOP, PLEASE STOP!" as I grit my teeth and shudder to hold back a full weeks worth of hot cum in my balls. She does and reminds me NOT TO CUM! As I cool off and get control she starts back at her rhythm and soon I am begging her to stop again. This repeats several times until she has another orgasm and suddenly pulls off my cock for an inspection. I am so swollen and hard, my heart pounding as she looks for any signs of cumming without permission. "I see a little wetness in there, is my poor baby leaking from all the buildup in here," she says as she massages my ball sack. "Do you want some release tonight, slut?" she says. "YES, YES oh PLEASE … …" I reply. "You will have to earn it you know. If I let you cum you have to eat it like a good sissy slut or you can wait and not cum, if your not hungry enough tonight," she says with a smile.

Now this is the time that excites me the most. I love to be put in this situation because I have a Cum Eating Fantasy when I am hot but always have trouble eating it after I get off. Being tired and forced, makes me follow thru with my fantasy whether I want to or not. "Well, I'm waiting," she often says and if I hesitate a minute she will say "I guess your not horney enough so maybe you should wait until next week." I will burst out and say "NO, please don't make me wait to cum, I need to cum so bad," and she will reply "So your ready to eat your load for me?" I agree knowing how bad it is to wait another week to cum because I have done it many times in the past, and then it's just that much more to eat all at once.


She says, "OK, then," and out comes a round mouth gag that she uses just for this purpose. She slips it over my head until the round part is over my face while inserting the short, wide tube between my lips holding my mouth open. She tightens the back firmly and I am helpless to close my wide open mouth now. Smiling she says, "Ummmmm I have you right where I want you now. Are you ready for some cum eating, little slut girl? You like to be dressed like a little girl and forced to eat cum, don't you? Yes you do … and your going to get just what you want. Yes a nice warm load of fresh cum in your mouth to eat. Are you ready slut? Ready for your treat!" By this time I am ready to do anything to cum and she then buries my cock deep in her cunt and starts the climb I have been waiting for. "Tell me when your close now, don't shoot until I tell you!" she says as she fucks my horney dick hard and fast. I yell "I'm close, I can't hold it!" as she pull's off me and starts jacking me off fast with her hand. "Watch yourself cum in that condom SLUT! YES cum in it big for me! Fill it, empty those balls in there, YES DO IT NOW !" I hear as my first eruption forces the end to fill and bulge with white milky cum. She continues to stroke my cock, milking it, making my orgasm last as long as she can to fill it full of my cum. I squirt and squirt and squirt so long and hard I can see the end full of cum as I shudder thinking of my fate to come. This only makes me shoot a couple more times. Oh man, I usually have shot a load and half inside the condom and now I must fulfill my duty. "Ummmmm, oh look honey how full you have filled your condom tonight, I hope your ready for some cum eating now, little slut," she says as she slowly rolls the condom up my cock to near the end. She holds down my still rigid cock as she slips it off the end carefully to make sure none is lost. Bringing the condom to my face I see her smiling, knowing I am thinking about backing out at this time. She quickly turns it upside down over my mouth gag and inserts her finger thru the middle turning it inside out in my mouth. Suddenly my mouth is filled with warm sticky cum. She giggles as she rubs her finger on my tongue and makes sure every single drop gets put where it belongs. In my submissive, little girl mouth. I swallow as best I can and she then removes the mouth gag and makes me suck her fingers clean. By this time I am usually hard again and am often made to lick my second load load directly off her pussy.
Hope you enjoy my story. We do this scenario often…
if you like this site:
Please support this web site by:
Share your erotic stories (submit to contact00@RealSissySchool.com).
Bookmark this site and use our links if you purchase from one of the stores listed below.
Add a link to this site on your web page <a href="http://www.RealSissySchool.com/">RealSissySchool.com</a> .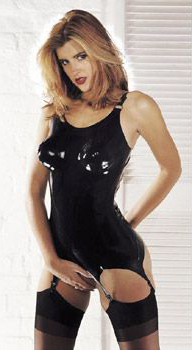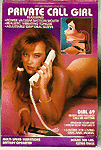 Table of contents of toys
Complete table of contents of dolls
Complete list of bondage gear

[ complete table of contents ] [ feature by feature comparison ]
[ home ] [ the inflatable doll experience ] [ price comparison ]


other
Gay and Lesbian Marriages in California

some of the sources on the web:

transvestite sites

premium sites

specialty sites

discount sites

general sites

Shopping through these links may result in a small percentage of your purchase helping keep this site on the web.
(Some of the sites have tricky rules, so we don't always get a percentage, but it can't hurt to try.).

code word xzqj74
Web Page Copyright © 2002 contact00@RealSissySchool.com; story courtesy ladycynthiak
Last Updated: October 23, 2002
Created: October 23, 2002
Author of Submissive Cum-Eater story: ladycynthiak; reprinted with permission.
If you write, please label your message as "Sissy Fiction" to help separate it from SPAM (which gets tossed unread).

[ main toy home page ] [ rabbits ] [ butterflies ] [ remote control ] [ strap-on harnesses ] [ dildoes ] [ double dildoes ] [ glass dildoes ] [ hands and fists ] [ vibrators ] [ massagers ] [ sleeves ] [ eggs and bullets ] [ clitoral stimulators ] [ waterproof vibrators ] [ anal probes and butt plugs ] [ beads ] [ breast pumps and nipple exciters ] [ balls ] [ erotic jewelry ] [ cock rings ] [ bondage ] [ lubricants, oils, and creams ] [ barriers ] [ hygiene ] [ erotic clothing ] [ transvestite items ] [ kits ] [ artificial vaginas ] [ male masturbators ] [ dolls ] [ penis pumps ] [ novelties ] [ DVDs ] [ videos ] [ books ] [ words ]
[ complete table of contents ] [ feature by feature comparison ]
[ home ] [ the inflatable doll experience ] [ price comparison ]